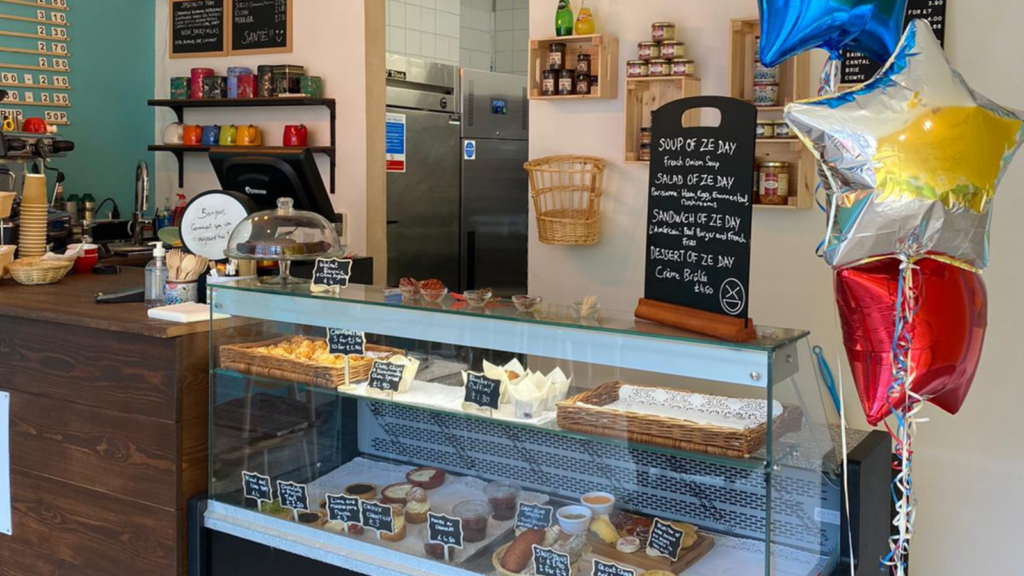 A new cafe serving authentic French food has opened on Sankey Street in Warrington, with a selection of home-baked bread, cakes and pastries along with cheeses, cured meats, paté, jams and hot foods.
Gourmand! is run by Olivia Le and Julien Ramos, a couple from the South of France who has lived in Warrington since 2014. They were inspired to start their own cafe from their love of home-cooked food, spotting a gap in the local cafe market for French food enthusiasts.
Owner and baker Olivia said, of Gourmand!: "We wanted to create somewhere that we'd enjoy ourselves. You would have to go to Liverpool or Manchester to find authentically French food and we are proud to work with some fantastic suppliers that help us to truly bring a taste of France to Warrington."
In the weeks since opening, the cafe has become a popular spot for visitors to sample their seasonal onion soup along with French favourites of Croque monsieur's, croissants and home-baked baguettes. Gourmand! offers a wide range of delicacies both savoury and sweet with a menu that is regularly added to as the couple introduce new dishes.
Gourmand! also serves a variety of platters with French cheeses, cured meats, green olives tapenade and tuna rillettes to take away that is sure to prove popular at dinner parties.
On Sundays, the cafe offers a brunch set menu where a booking is advised. You can find Gourmand! on Instagram and Facebook where they regularly update the pages with pictures and videos of their daily specials and offers. In November Gourmand! will introduce their very special Raclette platter to the menu, a popular dish that is a favourite of skiers during the winter season in France, which includes melted cheese to pour on potatoes and is served with cured meats.
Warrington BID project manager Amy Dawber said of the cafe: "We are delighted to see Gourmand! receive such a warm welcome from the locals since their doors opened to the public. They have a uniquely French offering that you couldn't find anywhere else in the area and we look forward to treating ourselves to their home-cooked menu again soon."
Visit Gourmand! on Sankey Street. The café is open Wednesday – Friday between 9 am and 5 pm, Saturday between 10 am and 4 pm and 10 am – 3 pm on Sundays.