Warrington is situated at the heart of the regional motorway network, with quick and easy access throughout the region and the wider UK via the M62, M6 and M56.
Rail links are also outstanding. There are frequent services to London via the West coast main line, with a travel time of less than two hours. East-West rail links are also excellent, with the Trans Pennine Express service linking the town to Liverpool, Manchester, Leeds and the east coast. Travel times to both Liverpool and Manchester are 30 minutes or less by rail.
Take Junction 10 and follow the A49 towards Warrington. Follow signs for the town centre.
Take Junction 21 and follow the A57 (Manchester Road) to Warrington. Follow signs for the town centre.
Take Junction 9 and follow the A49 to Warrington.
The Bus Interchange is on Winwick St next to the Golden Square. To download the Warrington Network Map click here.
For a comprehensive list of buses and bus route maps visit https://www.warringtonsownbuses.co.uk/

If you are over 66, you are eligible to travel by bus to the town centre and across Warrington free of charge.
Click here to apply for your bus pass or renewal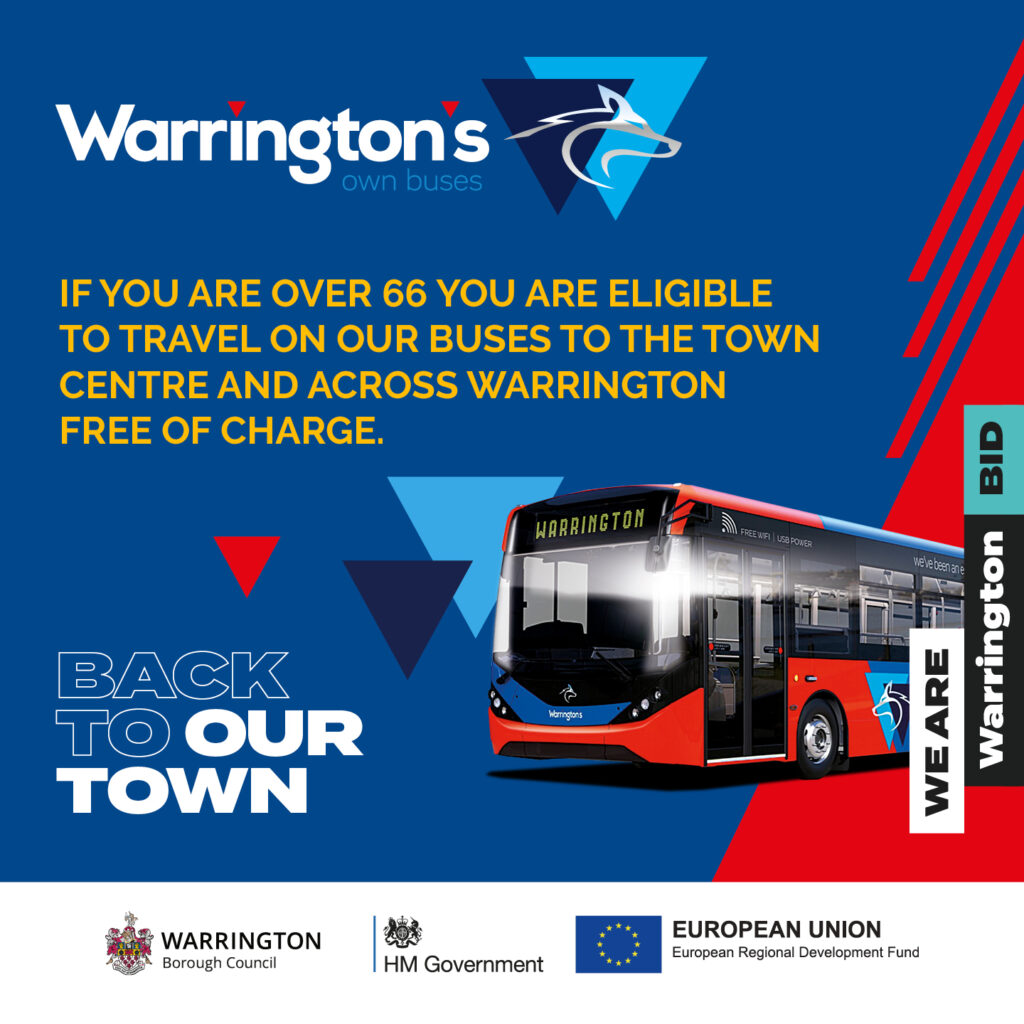 Warrington Central station is just two minutes' walk from the town centre and serves a wide range of destinations.
Bank Quay railway station is ten minutes' walk from centre and is on the Intercity West coast line with connections to Crewe, Wigan and Preston as well as further afield.
Trainline is Europe's leading train and coach app. We work with 270 rail and coach companies to offer our customers travel to thousands of destinations in and across 45 countries in Europe. Our aim is to bring together all rail, coach and other travel services into one simple experience so people can get the best prices and smart, real-time travel info on the go.
Go to Trainline