When the doors opened on Warrington's new modern day market hall in Time Square in the summer of 2020, it was a new chapter in town's long history of markets and fairs that can be traced back to medieval times. www.warrington.gov.uk/history-warrington-market
It's this history that makes Warrington such a great place for shopping, whether you are looking for major high street names or or small, quirky independents. Handy bus and rail links bring you right into town so you can leave the car at home or there's a good choice of accessible, affordable parking. The main shopping streets are traffic free with Golden Square, Time Square and Cockhedge Shopping Park all within easy walking distance.        
Look out for clues of our proud retail heritage in the street names like Buttermarket and Horsemarket Street and the original cast iron Old Market canopy structure in Golden Square.
Warrington town centre is great for browsing but if you are in a hurry you will find that many of our retailers offer click and collect and home delivery services, including long established family businesses like Hancock and Wood.
Cockhedge Shopping Park is perfect for the 'big shop' with ASDA and its mix of major UK brands. Outside store parking is handy for Argos, The Vet and B&M offering the convenience of an 'out of town' retail experience within walking distance of the high street. There are 620 car parking places, all at ground level which are free for the first two hours and all day on Sunday.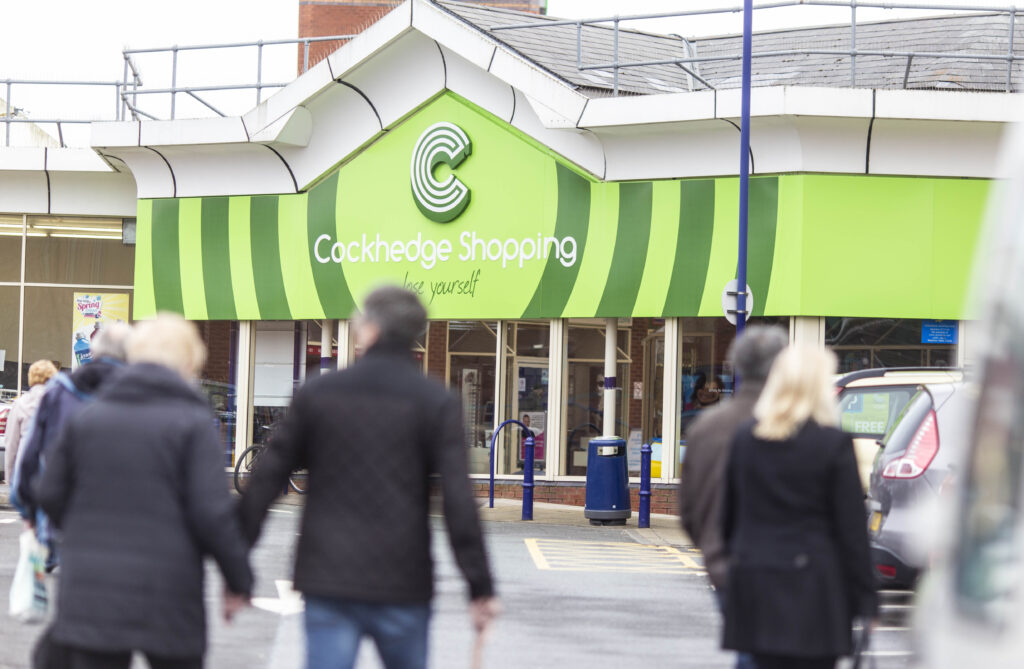 Whether shopping for something special or a weekend mooch on the mall, Golden Square is a high quality retail destination with luxury brands like Lush, Tesutti and Goldsmiths and bigger sized stores of high street favourites like Primark, Next and Boots.
Outside the mall is the Old Market Place which is host to a range of hospitality venues. Here you will find a mix of national brands like Ask Italian and Nando's alongside independents including White Lace Cakes and Rhode Island Coffee. The Old Market Place is also home to Warrington's oldest pub, the Barley Mow which dates back to 1551. There's a year-round programme of undercover entertainment, whether that's a play area, pop up cinema, ice rink or music festival. Golden Square prides itself on being much more than a shopping centre, supporting lots of good causes at the heart of community life.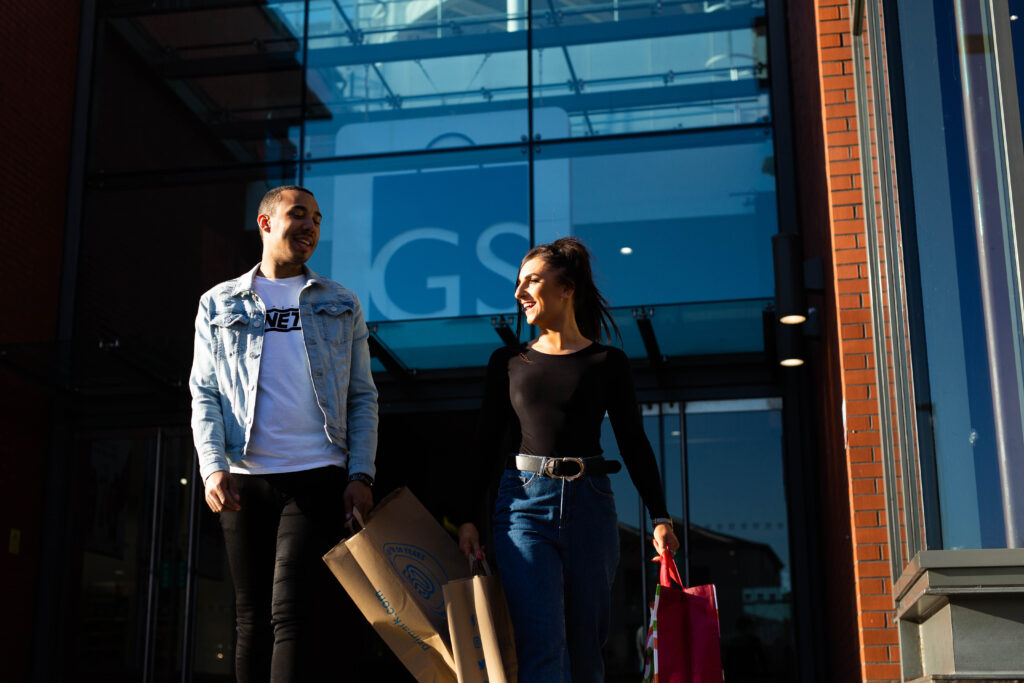 Discover "Cheshire Life's" Market of the Year and a taste of Warrington's culture through the characters, cuisine and creative businesses, hairdressers, menders and makers. Warrington Market is the new place for a diverse range of small independent businesses new to the town. It's catching the attention of traders and ambitious food and drink businesses from rival markets across the region, attracted by the vision and values of this state of the art modern market facility. The Cookhouse is open into the evening and offers an exquisite range of freshly prepared street food, craft beers, cocktails, spirits and wine.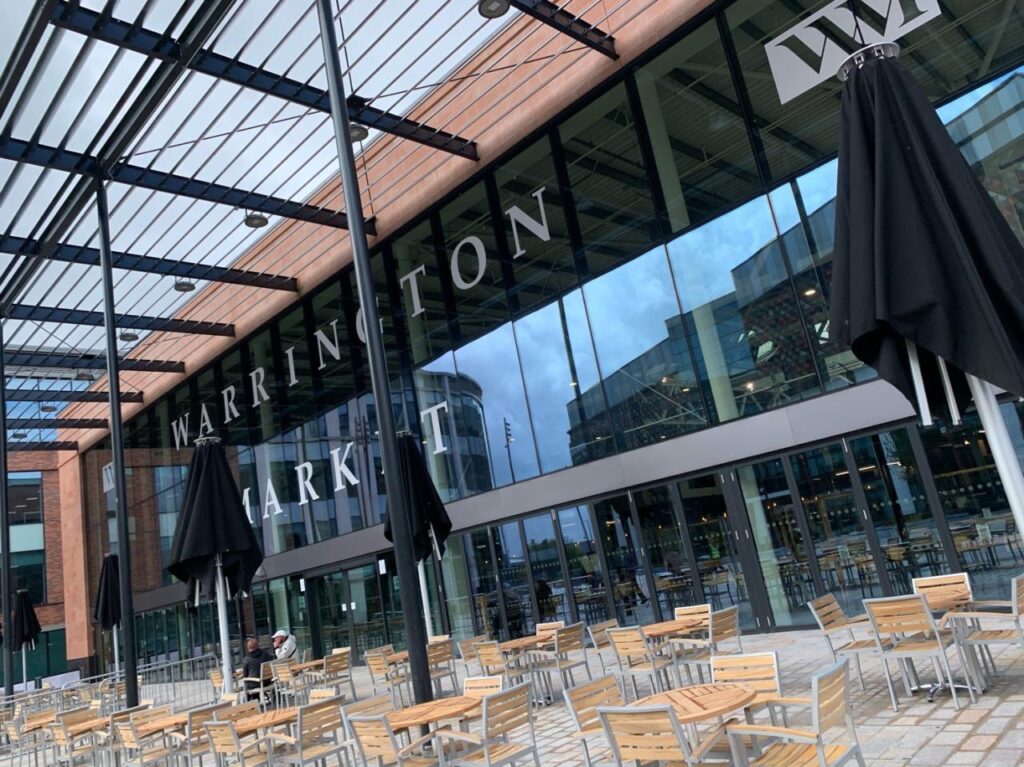 Shopmobility helps people with limited mobility to shop independently. This service can be used for shopping, socialising and/or travelling to appointments in Warrington town centre.