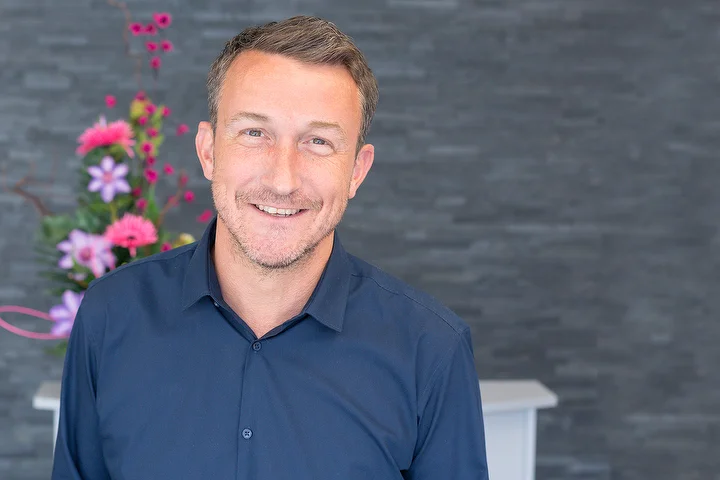 Who else feels they could take on the world with a new haircut? A new haircut seems to
make you feel redefined – new look, new chapter, new you. A total reset. But why? It makes
you appear years younger and gives the impression of certain personality traits, such as
creativity or rebellion! And that's exactly what Andrew Collins can do for you. We sat down
with one of Warrington's best hairdressers as he gave us some insight into his background
and why he decided to rebrand the famous Kemp & Collins.

What's the story behind the name change?

Andrew worked at Callaghan's for 12 years alongside his colleague Paul Kemp. With his 30
years of experience, he and Paul decided to take their skills to the next level and start a joint
venture, launching Kemp & Collins on Sankey Street, 4 years old. With Paul's previous
experience as joint owner of Paul Kemp Hairdressing he was well equipped to share and
teach the do's and don'ts on how to run a successful salon.

We all know it's not easy to be a start-up business; but throw in a global pandemic and
several government led lockdowns and the outcome can be grim for any business.The road
ahead was a challenging ride, littered with hardship, immerse pressure and the uncertainty
of never knowing if your doors will ever open again. If the pandemic taught us anything, it
was to value your health and grab hold of any new opportunities on the other side of Covid.
Paul realised he wanted to explore new ventures and opportunities in his personal life,
leading him to make the difficult decision to hand over the management reins to the highly
capable Andrew.

Andrews ambition shines through when you meet him, and now, more than ever, he's ready
to to drive the business forward. The time that Andrew and Paul have spent together has
given them both the confidence to grow and develop the new opportunities ahead of them.
The AC team are an incredibly talented bunch of stylists, with experience of working across
the region. All stylists, (including Paul) are self-employed and can be contacted to book a
consultation or appointment y via their website.

Where were you based before Warrington?

Andrew started hairdressing in Liverpool when he was just 17 years old, and still lives in the
city to this day. He started his career with the legendary Andrew Collinge. and still admires
his former trainer, describing him as a "Fantastic person." Thirteen years ago, the
opportunity arose to join the team at Callaghan's, so, he left the big smoke and headed
Warrington bound. He loves the community feel of Warrington town centre and the
residents of the borough. .
What makes AC hairdressing different from other salons?

Andrew Collins offers all aspects of hairdressing! People refer to the salon as a "professional
but very welcoming," they listen to your individual needs by giving you a consultation before
they start advising you on what would compliment your features and personality. . Andrew
loves the feel-good factor that clients experience and says; "every hour, you can make
somebody feel like the best version of themselves, and that's priceless."

As an independent business, they recycle and try to be as green as possible, choosing to
work with brands like Schwarzkopf due to their sustainability values. Schwarzkopf believes
beauty creates confidence, bringing people together to protect, preserve and enhance the
true beauty of our planet. Their mission is to make a difference with services and products
that look, smell and feel delightful. With products that give excellent results and lessen the
impact on the planet., they aim to:

✓ Use 50% less fossil-based virgin plastic by 2025.
✓ Reduce plastic waste disposed of in the environment
✓ Support waste collection and recycling initiatives to promote closed-loop recycling and
drive a circular economy.
✓ Reduce their footprint across the value chain by increasing their efficiency and becoming
climate positive by 2040.
Andrew's top hair care tip: You should always condition and use treatments on your hair!
Alongside heat protecting products to maintain that healthy shine and avoid heat damage at
all costs. Fun fact – Did you know that if you blow dry your hair with a round brush and
nozzle, your hair will be less frizzy and very smooth?

Andrew said: "One of my biggest pet peeves is when clients deny colouring their hair
themselves! As stylists, we need to know your hair's past in order to achieve the desired
look."

Black box dye procedure: If you have used black box dye, the salon will give you a
consultation and state clearly what could be expected and achieved, whether it's one or
numerous visits for the desired result. If you see a celebrity who has gone from one extreme
to the other overnight, this is not reality!

There's so much on offer in Warrington; If you're a local business based in the town centre
looking to promote your products/services. Get in touch.