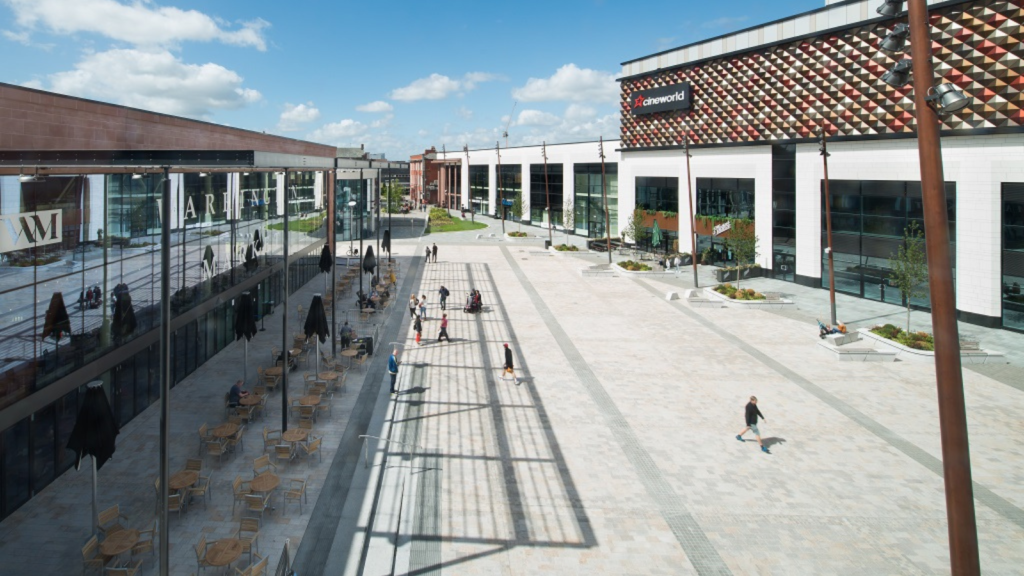 Time Square will play host to businesses from across the borough on Friday, 14 October for the Warrington Business Conference 2022.
With a theme of 'World Class Warrington', the event – hosted by Warrington Chamber of Commerce, Warrington & Co and Warrington Business Exchange – will bring companies together to find out more about building business success, locally, nationally and internationally.
Speakers at the event include Bill Esterson, Shadow Minister, Department for Business, Energy & Industrial Strategy (BEIS), who will outline how His Majesty's Opposition would support UK industry.
Other speakers include Neil Rustage, Managing Director, Verde Spaces, who will discuss 'thinking globally'; and Jessica Taylor, Marketing Manager at Driveworks, who will talk to guests about 'selling anywhere'.
There will also be panel discussions exploring the experiences of both large corporates and SMEs locally.
Once again, the event will be hosted in the Time Square development, utilising Cineworld for the main conference and the Botanist for the networking lunch.
Warrington Borough Council Leader, Cllr Russ Bowden, said: "Warrington's ever-popular Business Conference provides companies with a fantastic opportunity to hear from business leaders, share ideas and network. I'm delighted that we will once again be hosting the conference at our stunning Time Square development and I'm looking forward to another successful event."
The council's director of growth, Steve Park, said: "Our Business Conference is an important date in our annual calendar, placing local companies at the heart of the discussions about our future business success. It's a great way for companies to connect and collaborate, so make sure you sign up for the event."
The Warrington Business Conference 2022 takes place at Time Square on Friday 14 October, from 8.45am until 2.30pm. To book your place at the event, visit the Eventbrite booking page.
The cost to attend the event is £49 – but members of the Warrington Business Exchange and Chamber of Commerce can attend for FREE. If you would like to become a member and get your free pass – or for more information about the event – please contact Jackie Emson at [email protected] or on 07740 075785.
The Warrington Business Conference 2022 is sponsored by:
• CityFibre
• Taylor Rose MW
• Equans
• LWA (Leavitt Walmsley Associates)
• Riqueza Group Ltd
• Pro-Business Consulting Ltd
• Adele Carr Recruitment Ltd