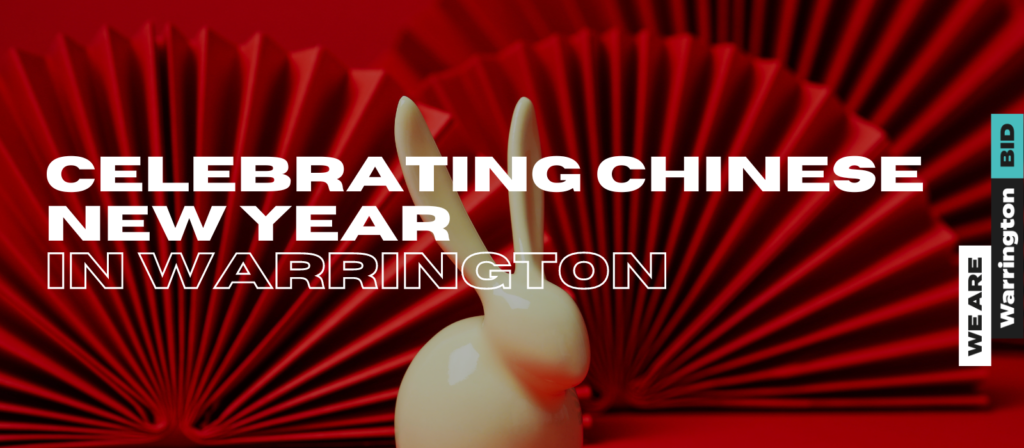 22nd January marks Chinese New Year, so why not hop into the year of the Rabbit with our latest blog, looking at the wonderful food and entertainment on offer in our town.

Will you have Hot & Sour, or is Chicken & Sweetcorn more your thing? Both are available on the 4 course Hoi Tin lunch menu from the delicious Mr Lau's on Springfield Street, 12pm – 2pm, Tuesday to Saturday. But what do you know of the restaurant?

Twice voted Warrington's favourite restaurant by readers of the Warrington Guardian since it first opened its doors in November 2012, Mr Lau's is run by Pamela Lau using family recipes handed down from her father, Danny Lau and her grandfather, Lin Lau.
Its popularity is in the use of authentic hand-prepared dim sum that regulars delight in watching being prepared in the open kitchens. Mr Lau's are hosting a Chinese New Year celebration on 28th January, with tickets priced at £65 per person to include a four-course banquet, live band, firecrackers, kung fu demo and lion dance. We can't WAIT to report on this for you on our socials and think it will be quite an event.

For those who would prefer to celebrate Chinese New Year at home, there's the delicious Danny's Kitchen on Bridge Street, offering Chinese and English food, people drive from miles around to sample the menu – search for them on Facebook. The chicken satay with half rice and half chips is a personal favourite.

Or what about the wonderful Wok's Cooking, also on Bridge Street and run by the legendary Danny Lau. They pride themselves on creating 'Tasty fresh food, just like on the streets of Thailand and China' and take it from us, Danny Lau's famous satay sauce is incredible. You simply choose your base of noodles or rice, your meat or fish and vegetables, and your toppings, and then your favourite sauce and it will be cooked fresh to order and with absolutely no added MSG.
The rabbit is often said to be the luckiest of all twelve animals, a symbol of peace and prosperity and longevity in Chinese culture which means 2023 is set to be a year of hope. We hope you've enjoyed reading this blog and enjoy a wonderful Chinese new year.
To everyone who is celebrating we wish you all "Xīnnián hǎo" (新年好)

Make sure you tell any restaurant of any allergies, some of the dishes we mention contain nuts so whilst we'd love it if you take our advice, always take the advice of the restaurant above ours.