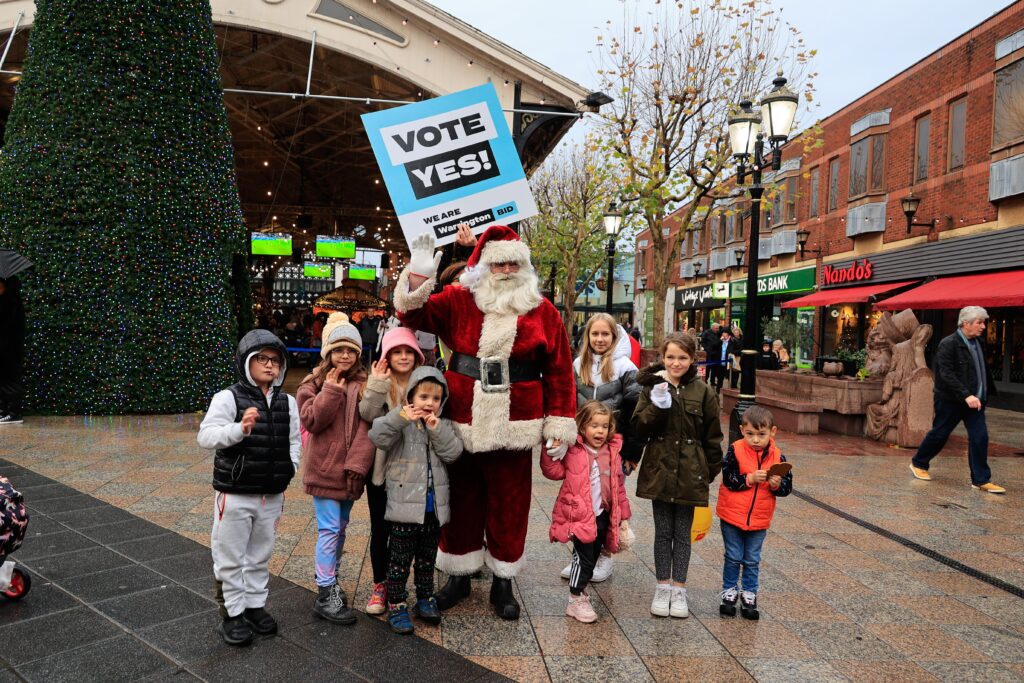 Wondering about what's on in Warrington? We've answered (almost) all of your questions with this handy guide to Christmas Shopping, all you need to do is make your list, and possibly check it twice!
Christmas Opening Hours
Here's your at-a-glance handy guide to the Christmas opening hours

Their elves have a well-deserved day off on Christmas Day and New Year's Day – and all hours return to normal from Tuesday 3rd January 2023. It's worth checking with the shop or establishment you'd like to visit if they have their own individual opening hours too.  
More details here:
Park life
We are blessed with plenty of street-level parking in the town center, much of which is pay and display and some of which is camera controlled so keep an eye on the clock. However, for a reliable pay-on-exit car park, we'd suggest either Time Square, which costs £1 all day on a Saturday, or Golden Square multi-stories, and don't forget Golden Square offers FREE parking after 4pm on Thursdays, after 6pm every other weekday and all day Sunday. 
On the Buses
We're SO lucky to have a large, light, airy, and accessible Bus Station, so why not let someone else do the driving and catch one of Warrington's own buses into town to do your shopping. You'll find the pedestrian entrance/exit to the Bus Station by Primark.
Walk this way
If you're walking into Warrington, make sure you wrap up warm, the wind can whistle around both Bridge Foot and the Pink Eye roundabouts! However, if you forget your hat, scarf, or gloves, why not treat yourself to a new set for the walk home in one of our many town centre stores? Perhaps choose layers though so when you're under the cover of Old Market Square, walking down Bridge Street or sitting outside Warrington Market taking in the ambiance of Time Square you don't get too chilly!
Taxi!
If you prefer a taxi as a mode of transport, it's an idea to book ahead with one of our local friendly cabbies. You can also find official taxi ranks in both of the town's stations (Central being nearest to the shops, but also Bank Quay), along with a taxi rank outside the Bus Station facing the Hop Pole pub. We would always recommend you get a taxi from a council-approved rank for fair, reliable, and safe service. 
Warrington has everything wrapped up for Christmas.