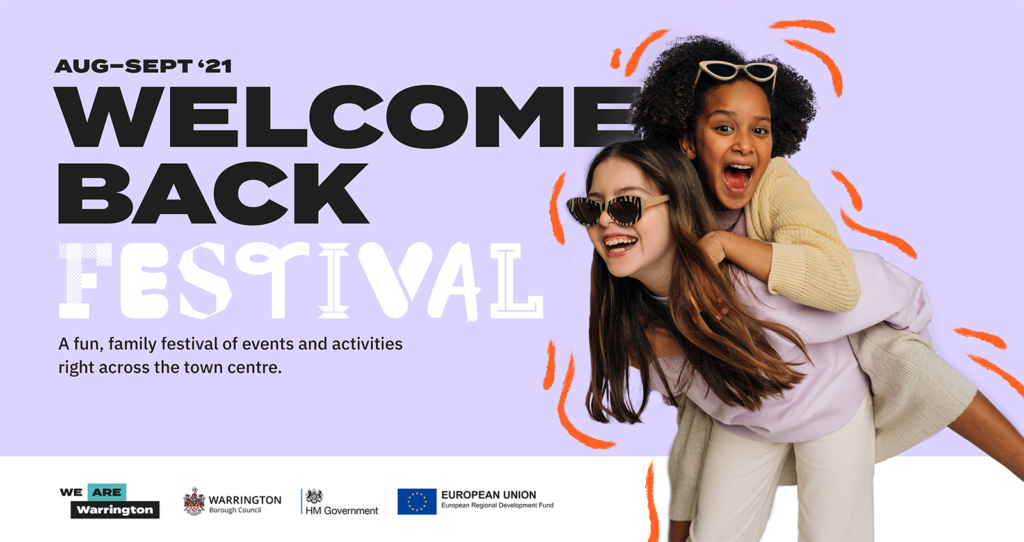 Warrington town centre is about to come alive with performance, art, music, activity and colour in a special festival welcoming everyone back to the heart of the town.
Cultural extravaganza, the 'Welcome Back Festival', launches this weekend on Saturday 7 August with special events springing up across the town centre on dates throughout August.

Visitors to the town centre can look forward to a host of exciting spectacles from comedy cookery, to street theatre, from stilt walkers to puppetry, and from music to art.

And the fun doesn't stop there! Audiences will be wowed with giant birds, colourful prancing butterflies, art based workshops and street theatre.

Funded by the government's welcome back funding, and delivered by Continental Drifts in partnership with the council and Warrington Business Improvement District (BID), the festival aims to deliver a big welcome back to people as part of the town centre's reopening.

The fully outdoor festival has been created with COVID-19 safety in mind, and aims to promote the town centre as a safe, welcoming, vibrant and exciting place to be.
The family friendly events will take place throughout August in Time Square and other town centre venues, with more a detailed programme of events planned for September which will be announced in coming weeks.

The schedule for the opening weekend has been announced, and includes:
Saturday 7 August
11.15am, 12.45pm and 2.30pm, Time Square
Dave Chameleon, a charismatic trickster will combine circus skills with improvisation and comedy.
12noon-4pm, Time Square
Budding treasure hunters can take part in 'Twisted', a digital story experience created by Paperwork Theatre, starting at Time Square from 12-4pm. By scanning QR codes to hunt for magical objects, unlock passwords and follow a digital map, adventurers will be taken on a very special journey which transforms the town centre into a fantasy realm.
12noon-12.30pm; 1.45pm-2.15pm, 3.15pm-3.45pm, Time Square
Divine Company will delight audiences with their beautiful and captivating stilt walking and dance characters.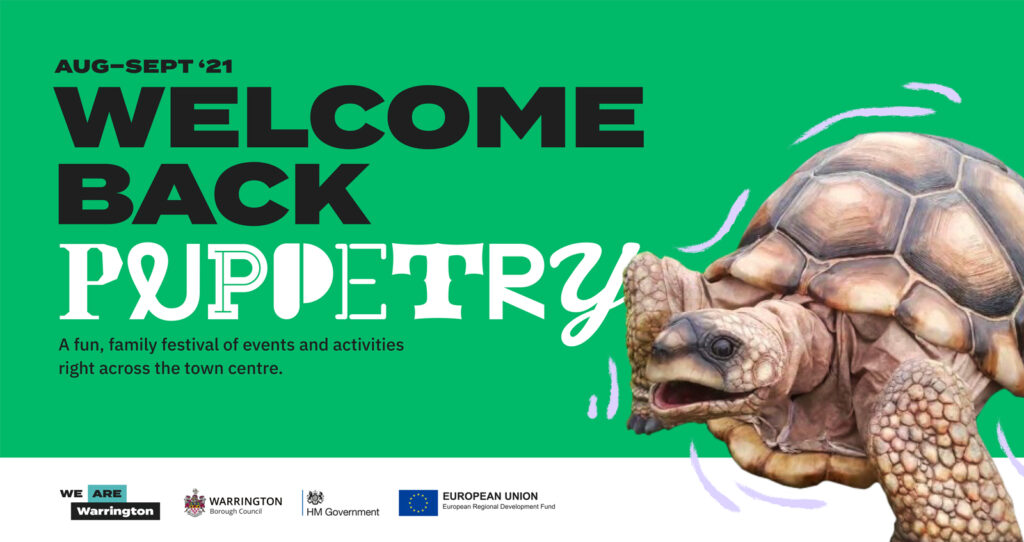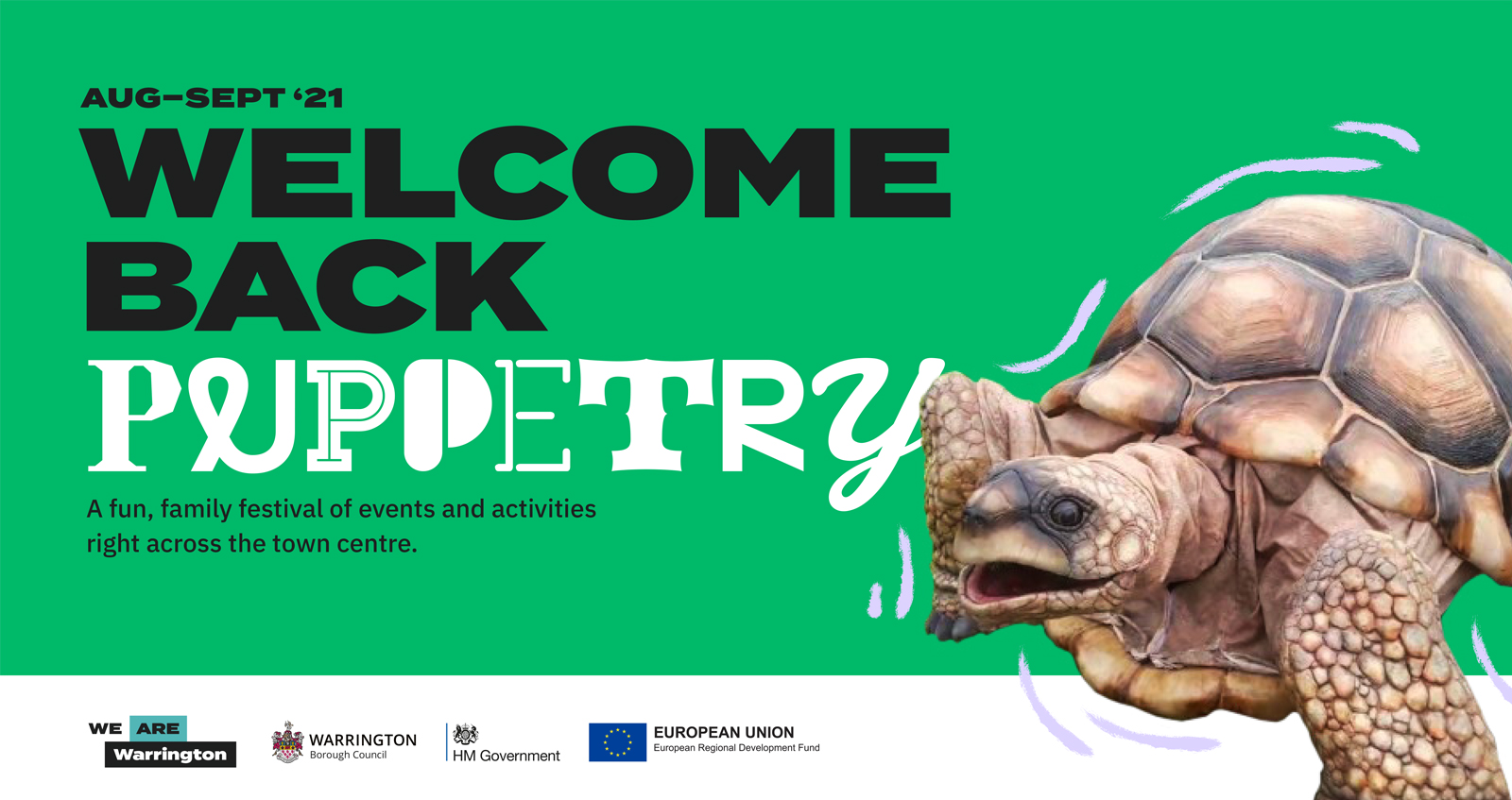 Sunday 8 August
11.15am-11.45am; 12.45pm-1.15pm, 2.15pm-2.45pm, Time SquareLiver Cottage Original will see comedy chefs, Hugh Fearn and Lee Whittingstall present a special cookery demonstration with their mobile kitchen garden where they create "fusion food on the move".
12noon-12.30pm; 1.30pm-2pm, 3.15-3.45pm, Time Square
In a first for Warrington, the whole family can look forward to greeting 'Zelva the Giant Tortoise'. Zelva is the world's only walking animatronic tortoise and an encounter with her is not to be missed.Designed in London by The Flying Buttresses – who have lent their talents to films such as Prometheus, Guardians of the Galaxy and Artemis Foul – the high-tech robot reptile will be strolling around the town centre streets providing a unique experience for people of all ages.
Thursday 12 August
11.30am, 1pm, 2.45pm, Time Square
A never-seen-before town centre event – a live tennis match on the high street! A pristine 'Wimbledon Court' will take centre stage for a hilarious, interactive tennis event by Fairly Famous Family, complete with live commentary, slow motion replays, a posh umpire and a highly strung player looking to take on all comers.

12.15pm and 1.45pm, Time Square
3.30pm at the old Fish Market near Golden Square
The Flying Buttresses will bring an enchanting interactive puppetry walkabout to the town centre as pod puppets Hodman and Sally venture out into the world in search of fame, fortune and friendship.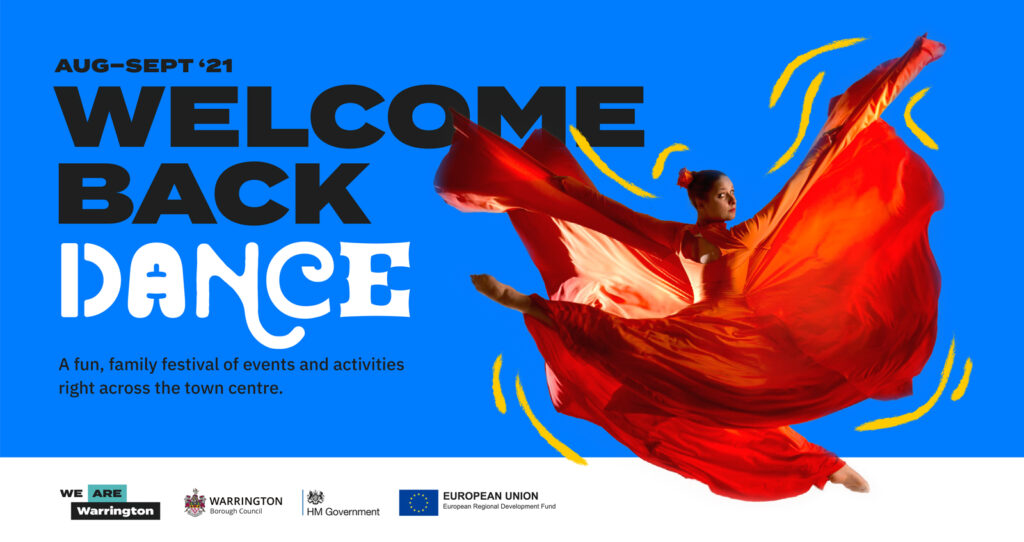 Further details of the events taking place for the rest of the month – including a programme of Global Music programmed by Arts council funded project Global Local – will be released in the coming days.

Mandy Janes, Company Director at Continental Drifts said: "We are really excited to be part of bringing this amazing programme of entertainment to Warrington. We know you won't be disappointed.

"It so important right now for people to get back together again and this programme will offer the opportunity for people to engage with activities, watch great performances and laugh together again in a safe way."
Cllr Maureen McLaughlin, cabinet member responsible for culture, said: "The Welcome Back festival will bring a variety of family-friendly live performances to our town centre for everyone to enjoy. Bringing arts, culture and live performance – with a large injection of fun – to local people is good for mental wellbeing of young and old alike, and will help to give people confidence that they can attend town centre events safely. It's also a great way to showcase Warrington as a growing cultural destination.
There really will be something for everyone, with a huge programme of totally free, diverse events for the whole family. The town centre will be alive with music, colour, performance and much more, showing Warrington in its best light."