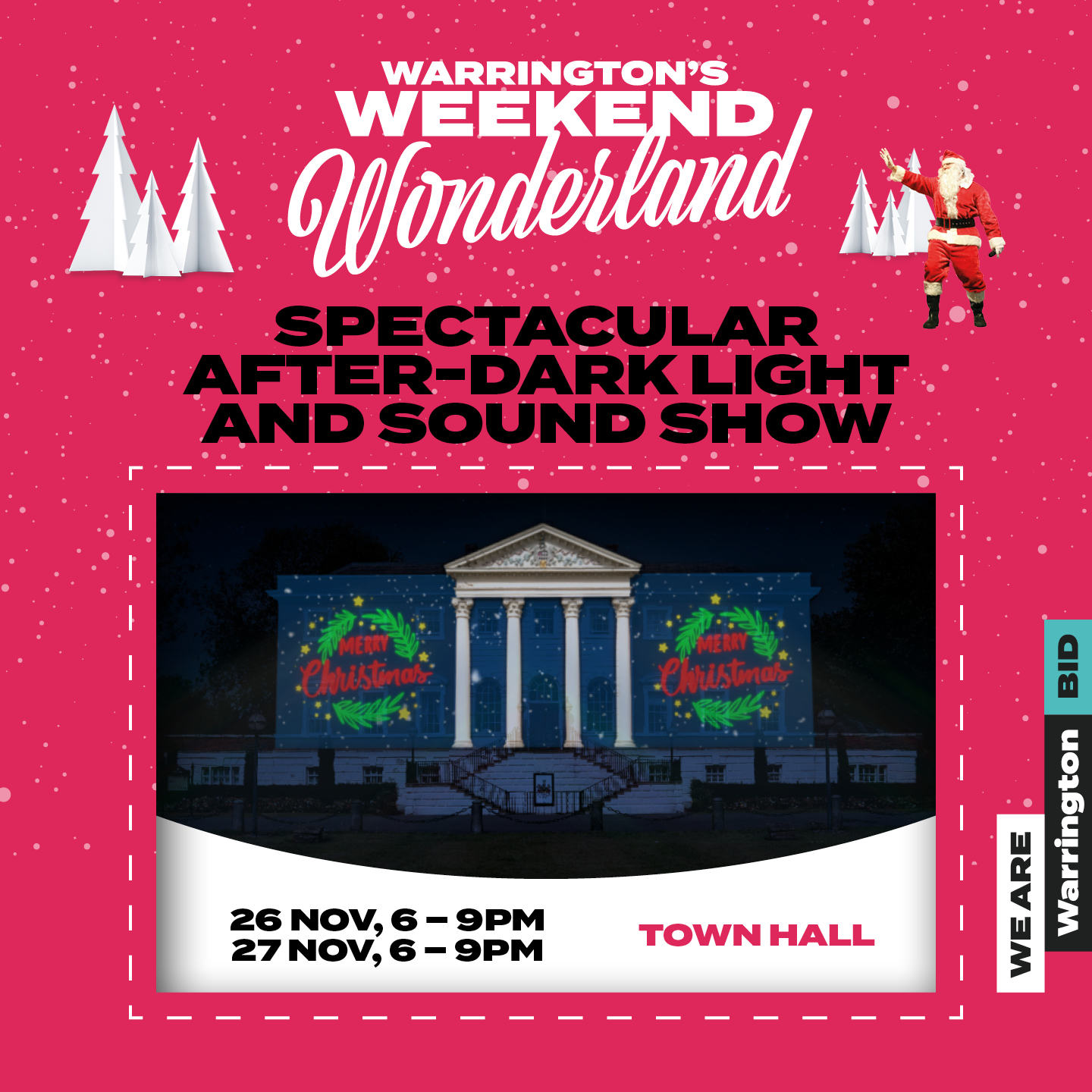 A SPECTACULAR AFTER DARK, LIGHT & SOUND SHOW
A magical light and sound show of a festive story celebrating Christmas and New Year will
be projected across the front of the Town Hall building from 6pm on the 26 th and 27 th
November.
The festive show projection will last 15 minutes on a rolling basis until 9pm, so that passers-
by who arrive near the end won't need to wait long to see it start again.
The bespoke animation produced by Culture Warrington has been specially designed for
Warrington by Double Take Projections, and will fit perfectly into the stonework of the
Town Hall.
If you would like to receive updates about the weekend follow us on socials
www.wearewarringtonbid.co.uk
Facebook – @WeAreWarrington
Instagram – @wearewarrington
Twitter – @WeAreWarrington