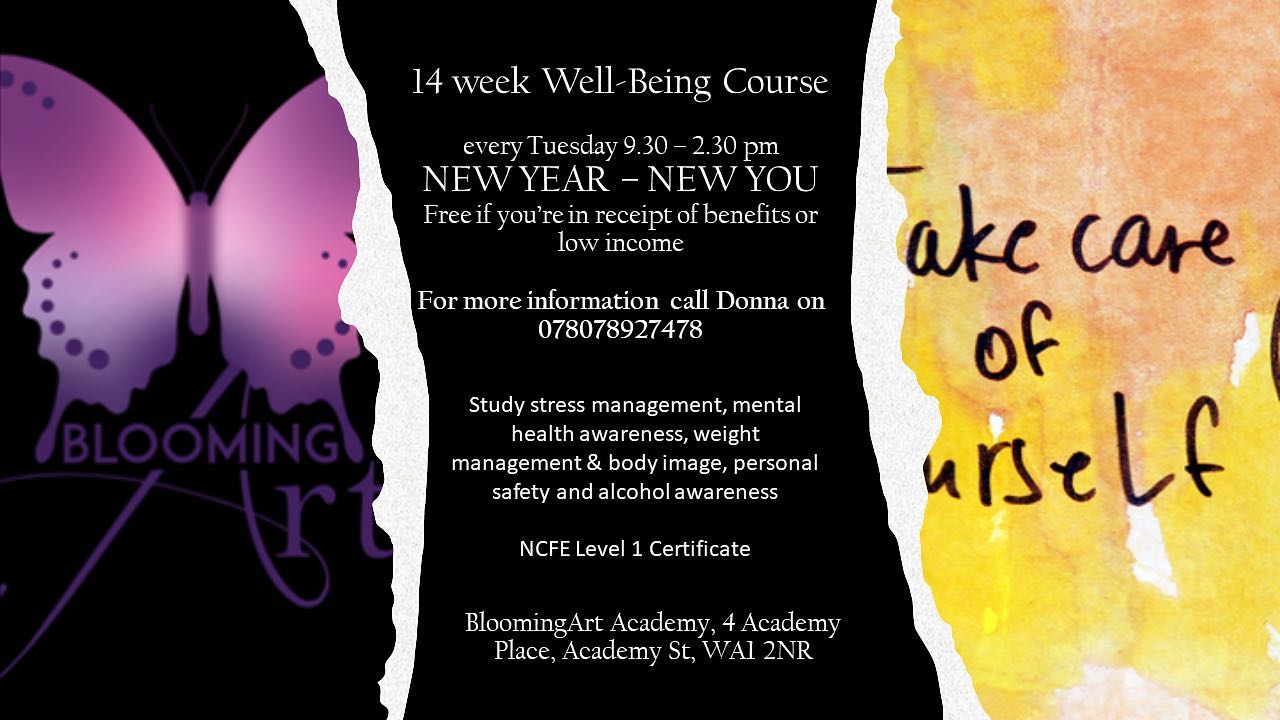 BloomingArt Academy well being course
New year – New You!
Join BloomingArt Academy on their fantastic well being course, every Tuesday 9:30 am – 2:30 pm.
It's free if you're 19 plus on low income or in receipt of benefits. You can book your place now with Donna at 078078927478.