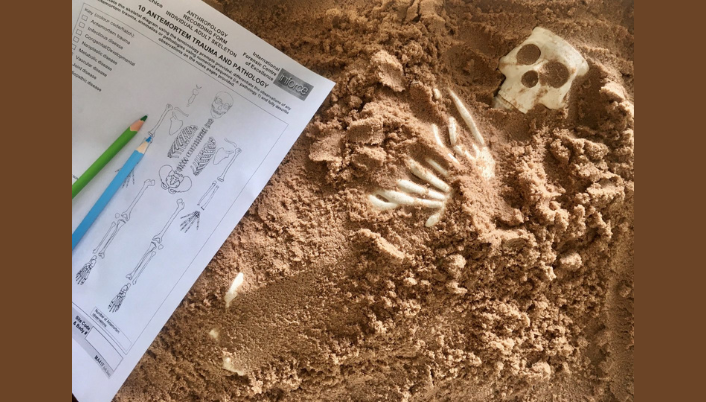 CAN YOU DIG IT?
Family-friendly archaeology interactive workshops allowing children (and adults!) to explore archaeological topics such as what can human remains tell us, how to record archaeology, how archaeologists excavate human remains and what do we know about the three skeletons recently excavated from the Warrington Youth Zone site.
There will be three separately themed sessions as follows:
SESSION 1
What can teeth tell us? Have a go at filling in an excavation chart and handling some education resources.
SESSION 2
Have a go at excavating a skeleton and record your findings like a professional archaeologist.
SESSION 3
Warrington's New Skeletons: Find out about Warrington's new discoveries arriving at the museum soon. What can human remains tell us about who they were? We're ready to answer all your questions.
No booking is required, drop in.
*Please note that there will be human remains on display in the classroom where the sessions are taking place, but only educational resources will be used for the practical sessions*