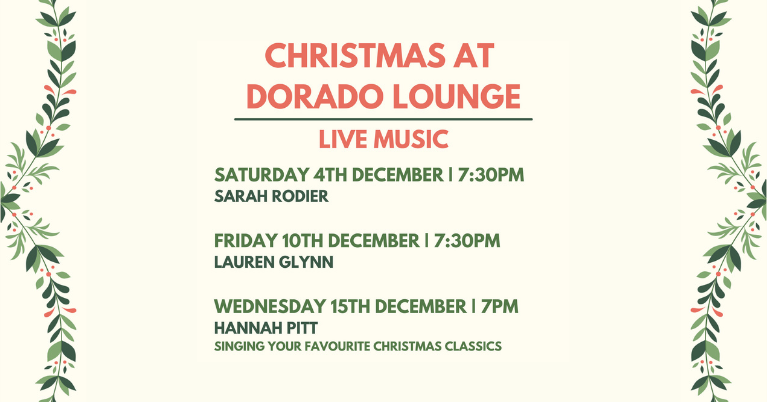 Christmas at Dorado Lounge
Dorado Lounge have announced that they will be hosting live music events throughout December, just in time for Christmas.
Make sure you pop in for a drink so that you don't miss out on all of the very talented singers.
• Sarah Rodier – Saturday 4th December, 7:30 pm
•Lauren Glynn – Friday 10th December, 7 pm
•Hannah Pitt – Wednesday 15th December, 7 pm
No need to book, just turn up on the night and grab yourself a table!