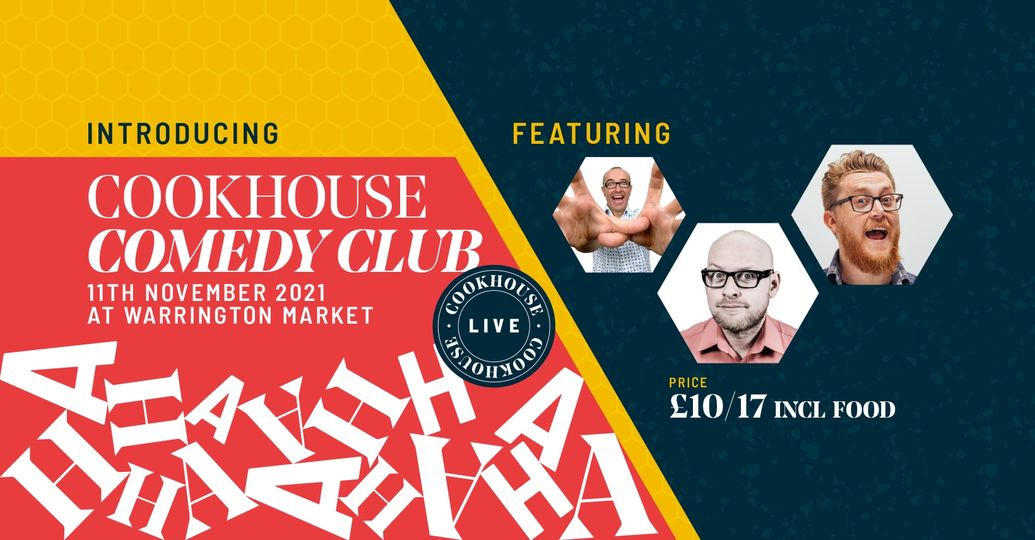 Cookhouse Comedy Club
We are SO excited to finally be able to announce the launch of Cookhouse Comedy Club!
On Thursday 11th November, we will be hosting this special, ticket only event as Bren Riley hosts an incredible night of laughs in the comfort of Cookhouse.
We've been working on this for a long time and we can't wait to launch the next phase of activity from your award winning market.
For more information and to buy your tickets now, check out the event page below!