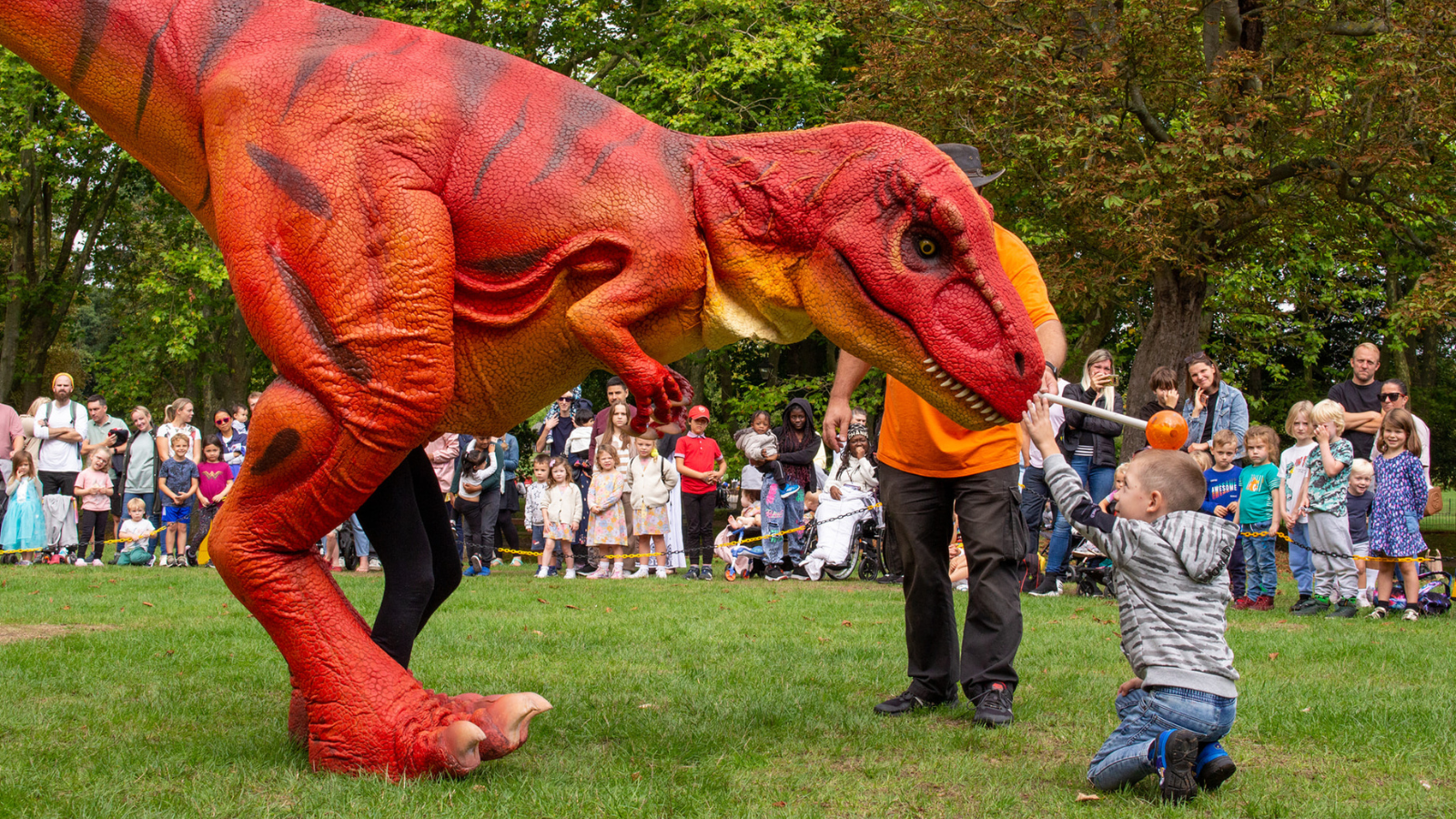 Go Wild at Time Square
Go Wild at Warrington Market on Saturday 22 July, with a day full of animal magic. Walk with dinosaurs, including the giant Megalosaurus and pet some super cute baby dino's.
Have you ever wondered how Brazilian Rainbow Boas slither or how Panther Chameleons climb? Maybe you'd like to know why Giant African Land Snails are slimy or why Leaf Insects blend into their environment? Our friends from Animal Teach, will give you the opportunity to learn more about these amazing creatures, whilst providing the opportunity get up close and hold them. Spaces are limited for all Animal Teach workshops.