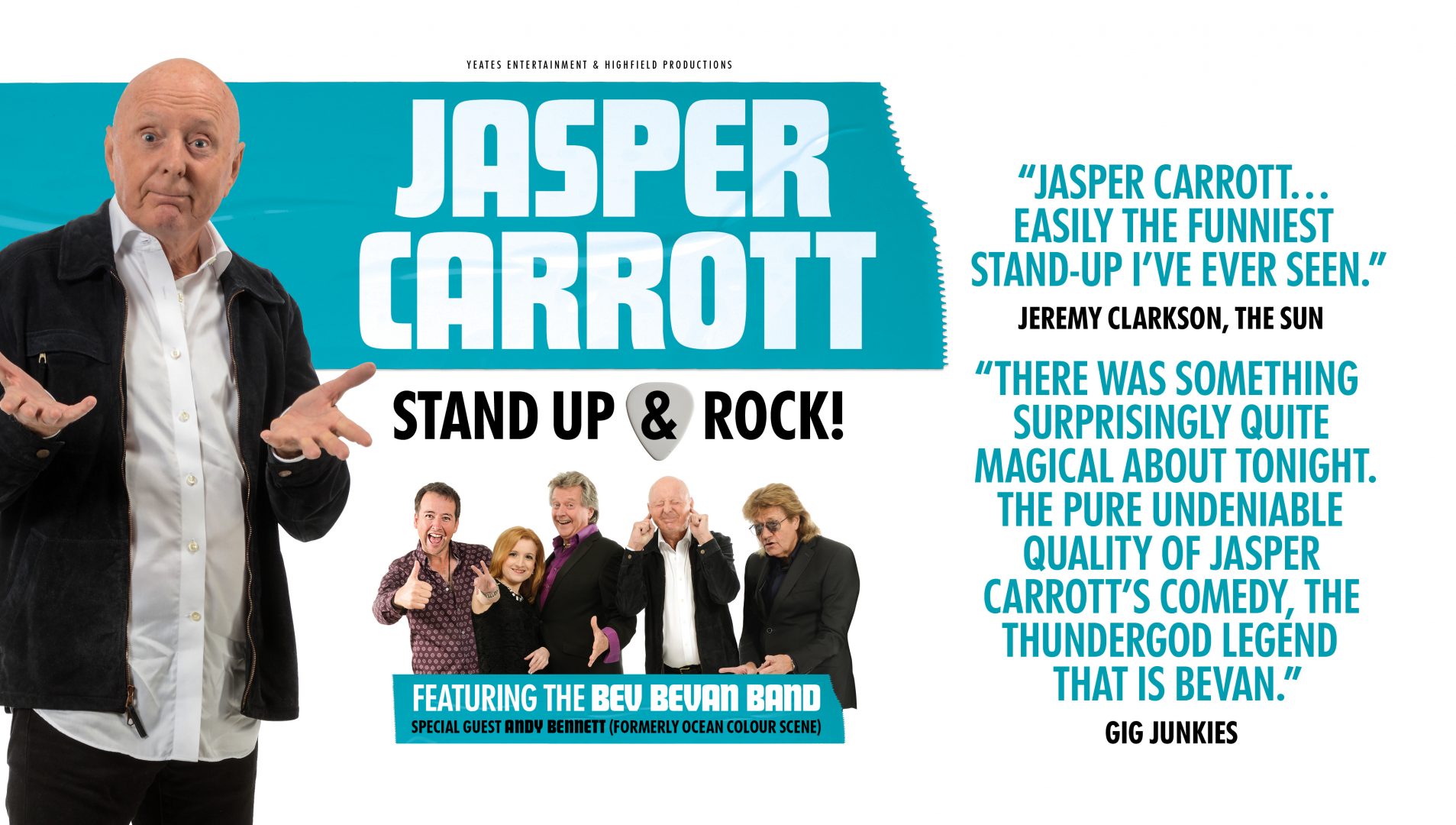 JASPER CARROTT'S STAND UP & ROCK
Time to get the legendary Jasper Carrott back where he belongs – upfront and centre stage. Jasper is joined by his mate, the thunderous rock legend Bev Bevan (founding member of Electric Light Orchestra and The Move), who brings his stunning band along with guest star Andy Bennett, former Ocean Colour Scene guitarist.
Enjoy a night of fantastic comedy and great music to lift the spirits and remind us what life is all about!
Book your tickets here