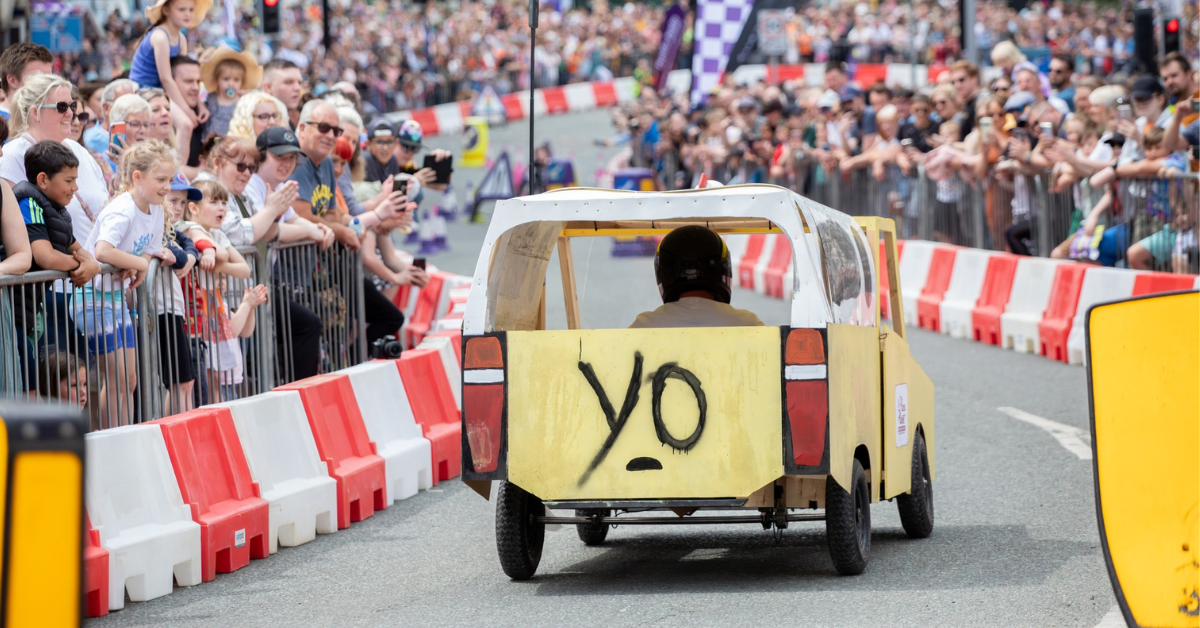 Krazy Races 2024
FREE TO ATTEND Krazy Races Soapbox Derby is coming to Warrington on Sunday 9th June 2024.
Come and join thousands of spectators from across Warrington and beyond to cheer on our KRAZY, WACKY and outrageous soapbox downhill racers at the FIRST EVER Warrington Krazy Races.
Races will be launching themselves from the Skittles on Marketgate, with a ramp taking racers down Bridge Street in their carefully hand-crafted karts our racers will tackle our track with chicanes, obstacles, water and more.
The event is fuelled by our amateur teams who will be entertaining the crowds and competing to be the best dressed, have the best designed and the fastest soapbox karts powered by nothing more than krazy courage, wacky inspiration, gravity and a bit of luck!
Our competitors will work their way through a knockout-style competition with only the fastest 10 cars making it through to the final, where they will battle to take home the winner's trophy!
Why not enter a team?