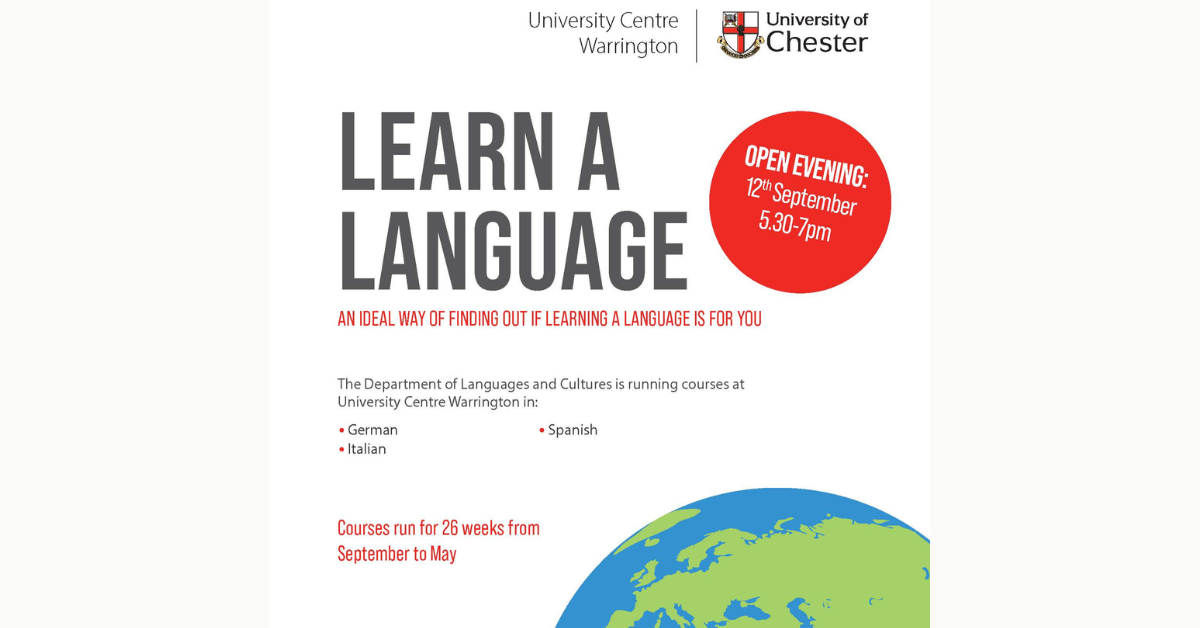 Learn a Language Open Evening
Want to find out more about part-time evening language courses?

Drop in to have a chat about the courses and what discount you might be entitled to – there's no need to book.

All language courses run from 6.30pm to 8.30 pm and the University of Chester currently offer evening classes in 12 different languages at various levels, including Mandarin, French and German.

This year, courses are being run at University Centre Warrington (Time Square)  for 26 weeks between 25 September 2023 and 13 May 2024.

There will also be a series of Cambridge English Preparation courses which run for 24 weeks.

All University of Chester students and staff are entitled to a discount on the languages courses, excluding the English courses.

Can't make the event but want to find out more? Email [email protected].