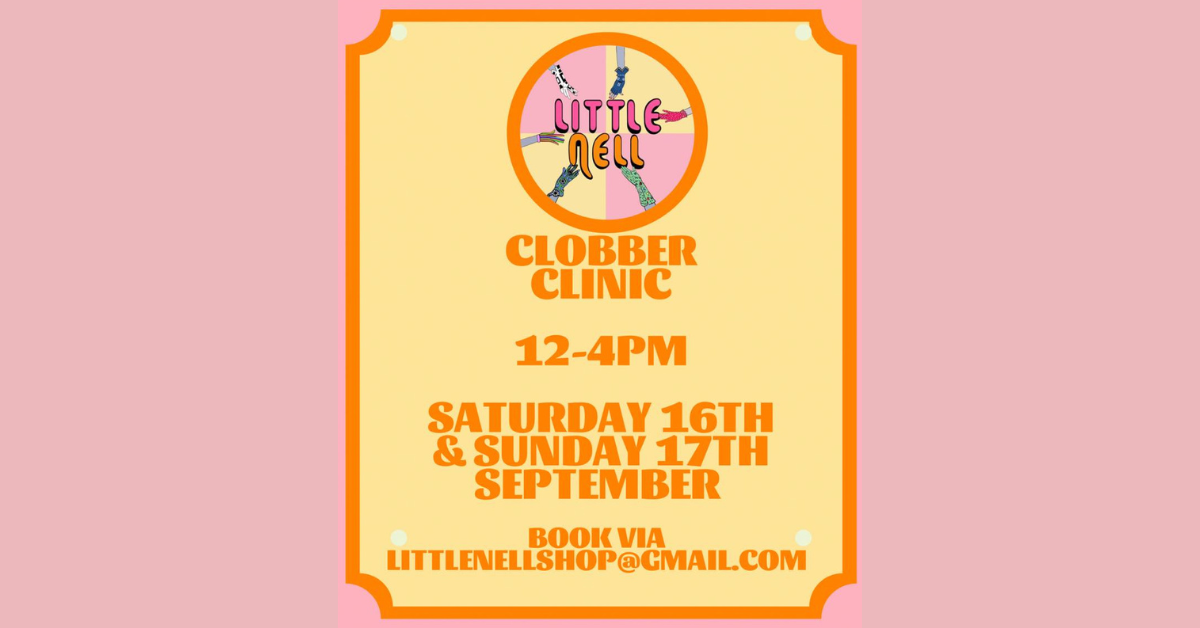 Little Nell Clobber Clinic
As part of Heritage Open Days in Warrington, Little Nell is throwing the doors open of the New Art Spaces in the former M&S building for a sustainable sale of upcycled reworked artwear and vintage and thrift alongside the return of the much-loved Pay as you feel 'Clobber Clinic' (16+) – for one weekend only on 16th & 17th September 12-4pm.
Bring down that worn out dress that somebody threw out and they will help you fix it up and make it fabulous again! Get help with quick fixes like sewing a pocket back on, creatively repairing a hole OR advice and practical help on entire reworks.
Saturday 16th September 1200 to 1600
Sunday 17th September 1200 to 1600
Drop in during the afternoon for the stall, for 'clobber clinic' bookings, please email [email protected]