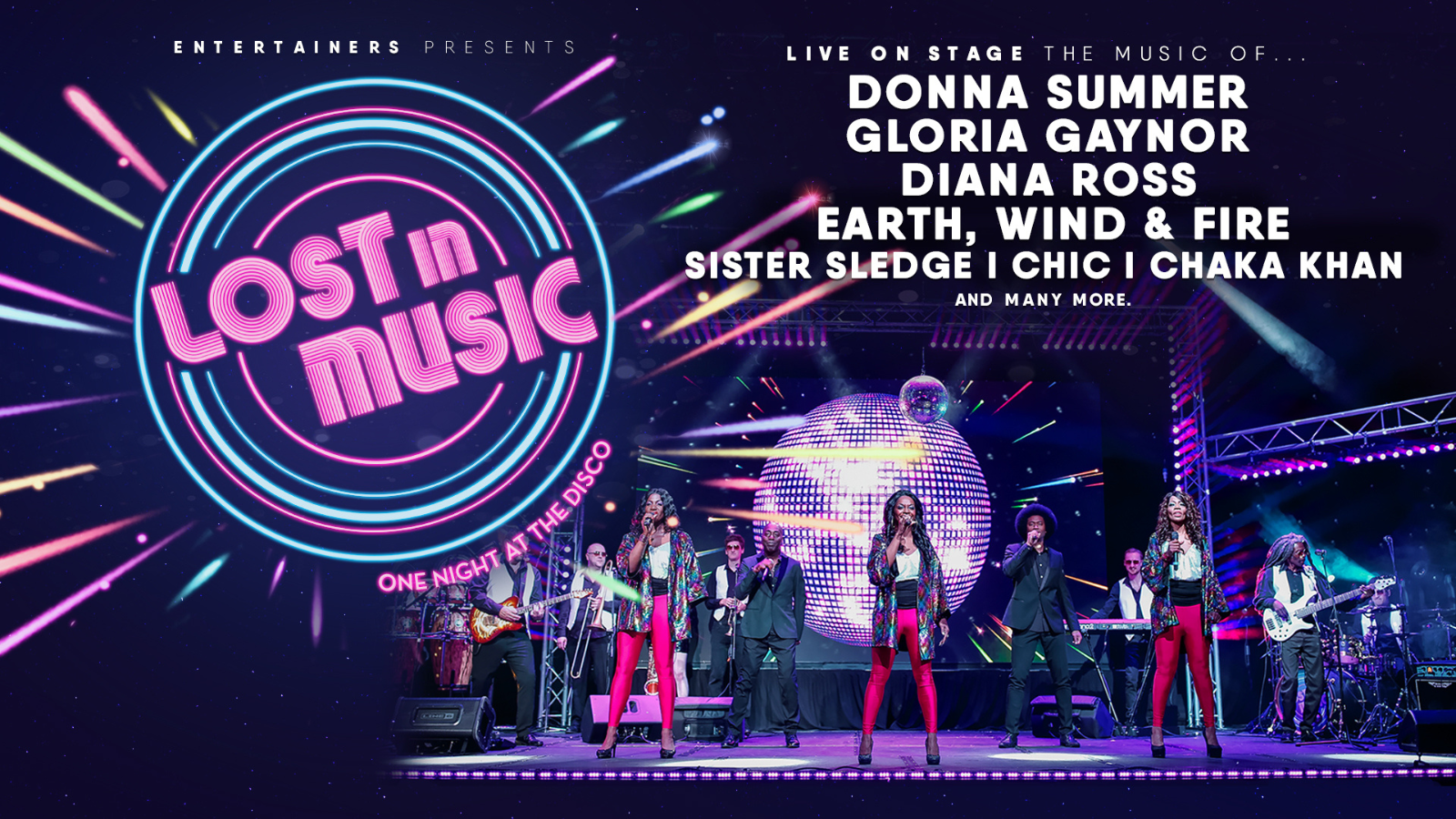 LOST IN MUSIC One Night at the Disco
The night out of the year that you need more than ever, is back!
Get ready to get LOST IN MUSIC!
The show that everyone is talking about, now even BIGGER!
Join us as we recreate the magical 70s and let us take you on a musical journey straight to the heart of disco!
Relive some of the greatest songs of all time from artists such as Donna Summer, Gloria Gaynor, Earth, Wind