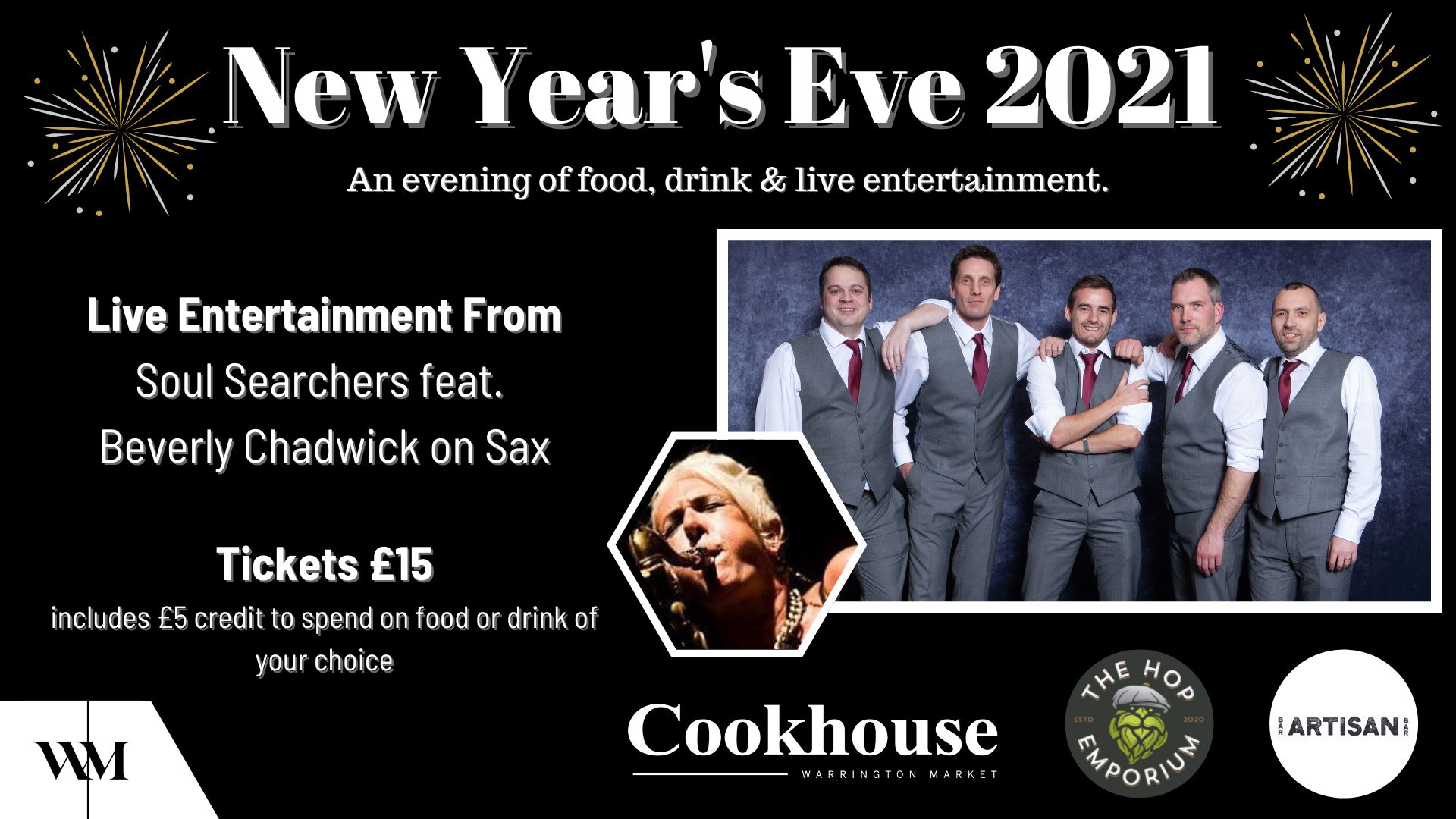 New Year's Eve 2021 – Cookhouse at Warrington Market
Join your award-winning market this New Year for an evening like they've never hosted before!
This New Year's Eve they will host an evening of food, drink and live entertainment with a night of Motown, Soul and Disco.
With live music from the Soul Searchers including a special appearance from Beverly Chadwick on saxophone!