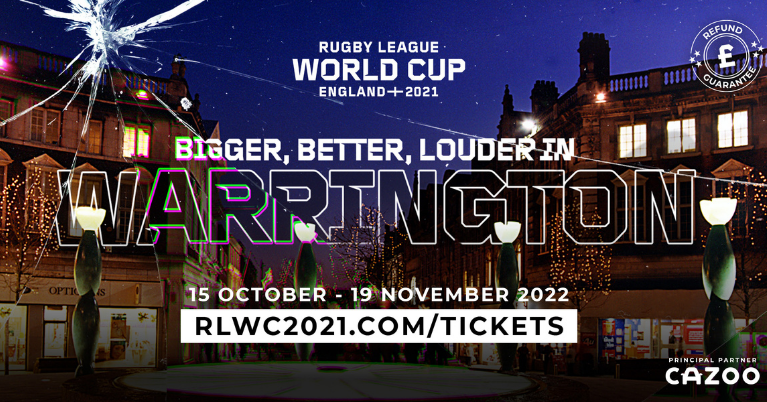 Rugby League World Cup 2022
In exactly one year's time, the biggest and best Rugby League World Cup in history will reach its thrilling climax in a showpiece weekend in Manchester featuring the wheelchair final followed by the double-header men's and women's final at Old Trafford.
General admission tickets and hospitality for all 61 matches will be back on-sale from 9am on 19 November in line with the full schedule reveal. For all the latest tournament news and ticket information, sign up: rlwc2021.com
Fans who have purchased tickets for the small number of revised fixtures will be contacted with information on what will happen next with their tickets. A dedicated refund window will be available from Wednesday 24 November to request refunds.
New Zealand Men v Lebanon Men – Sunday 16 October 2022 at 19:30
Papua New Guinea Men v Cook Islands Men – Tuesday 25 October 2022 at 19:30
Samoa Men v France Men – Sunday 30 October 2022 at 17:00
Men's Quarter Final – Sunday 6 November 2022 at 14:30