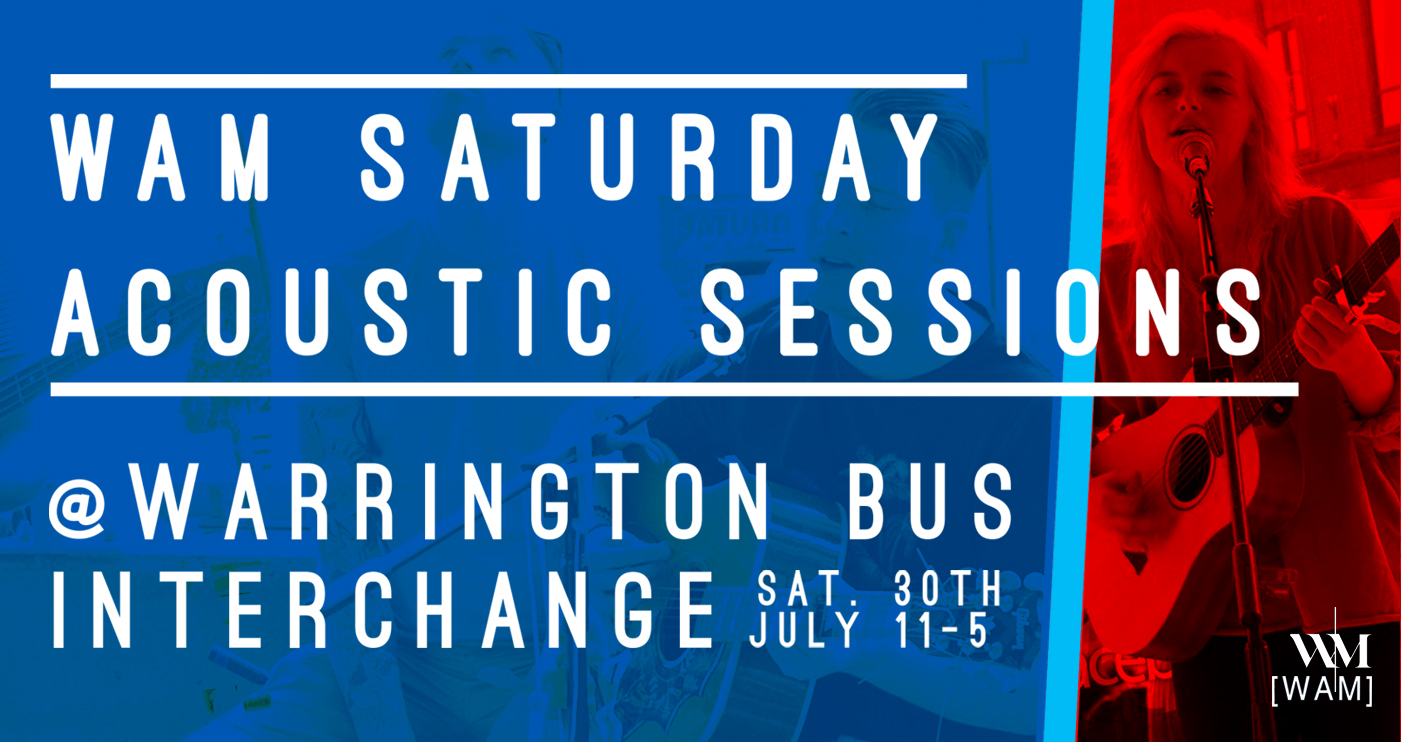 Saturday Acoustic Sessions
𝘍𝘰𝘳 𝘵𝘩𝘦 𝘧𝘪𝘳𝘴𝘵 𝘵𝘪𝘮𝘦 𝘴𝘪𝘯𝘤𝘦 2018, 𝘞𝘈𝘳𝘳𝘪𝘯𝘨𝘵𝘰𝘯 𝘔𝘶𝘴𝘪𝘤 [𝘞𝘈𝘔] 𝘪𝘴 𝘣𝘳𝘪𝘯𝘨𝘪𝘯𝘨 𝘭𝘪𝘷𝘦 𝘮𝘶𝘴𝘪𝘤 𝘵𝘰 𝘵𝘩𝘦 𝘉𝘶𝘴 𝘐𝘯𝘵𝘦𝘳𝘤𝘩𝘢𝘯𝘨𝘦!
It's the 4th time we have put a stage in place for some of the best artists around to perform acoustically at a wonderful free event, suitable for all ages.
We love those late night gigs in licensed locations but we're all about bringing local music to more people. So make a day of it and enjoy all this great music in a totally unique environment.
10:30 Sound of Warrington
11:00 Kerry Sheree
11:30 Scott Comanche
12:00 Olivia Booth
12:30 Matt Mcclure
13:00 Jessica Luise
13:30 Lee Egerton
14:00 Dylan Rodrigues
14:30 Paul Nixon
15:00 Daniel Green
15:30 Tay Temple
16:00 Soph & Oli
16:30 Tom Brooks
Many thanks to Warrington Bus Interchange for the opportunity and Warrington Market for their assistance in making this happen!