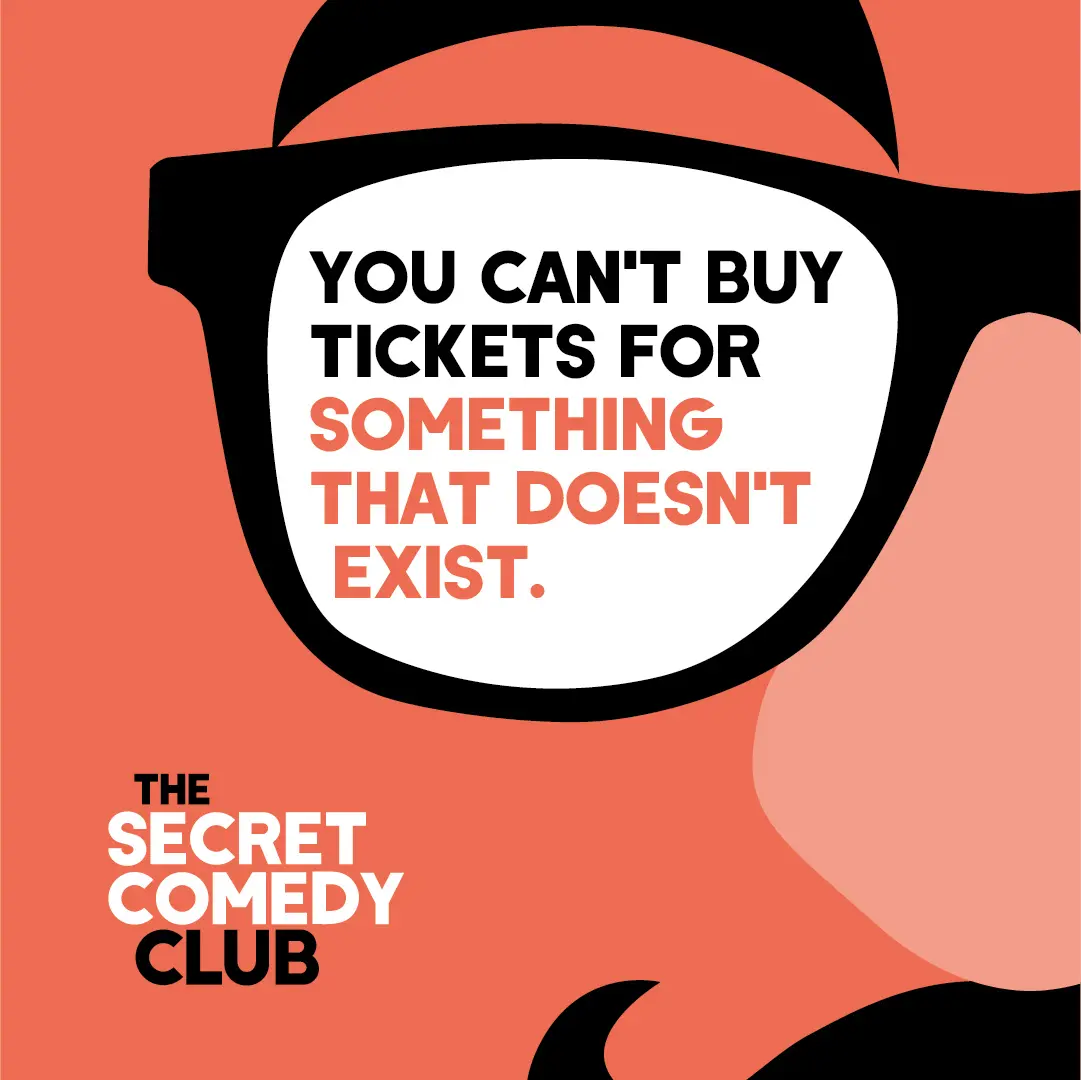 Secret Comedy Club
Well well well, the world's least secret cat got out of the bag and we sold out the first two events quicker than you can say "secret stand up comedy star" – which, admittedly, isn't the quickest thing to say. But still, you get the picture.
Between you and us, The Secret Comedy Club is back again, but we really do recommend you keep this one a secret. And whatever you do, don't click this link for tickets!
See you on the 24th of September…or not, whatever (wink wink). Did we mention it's a secret?
Here's the link… Get your tickets!