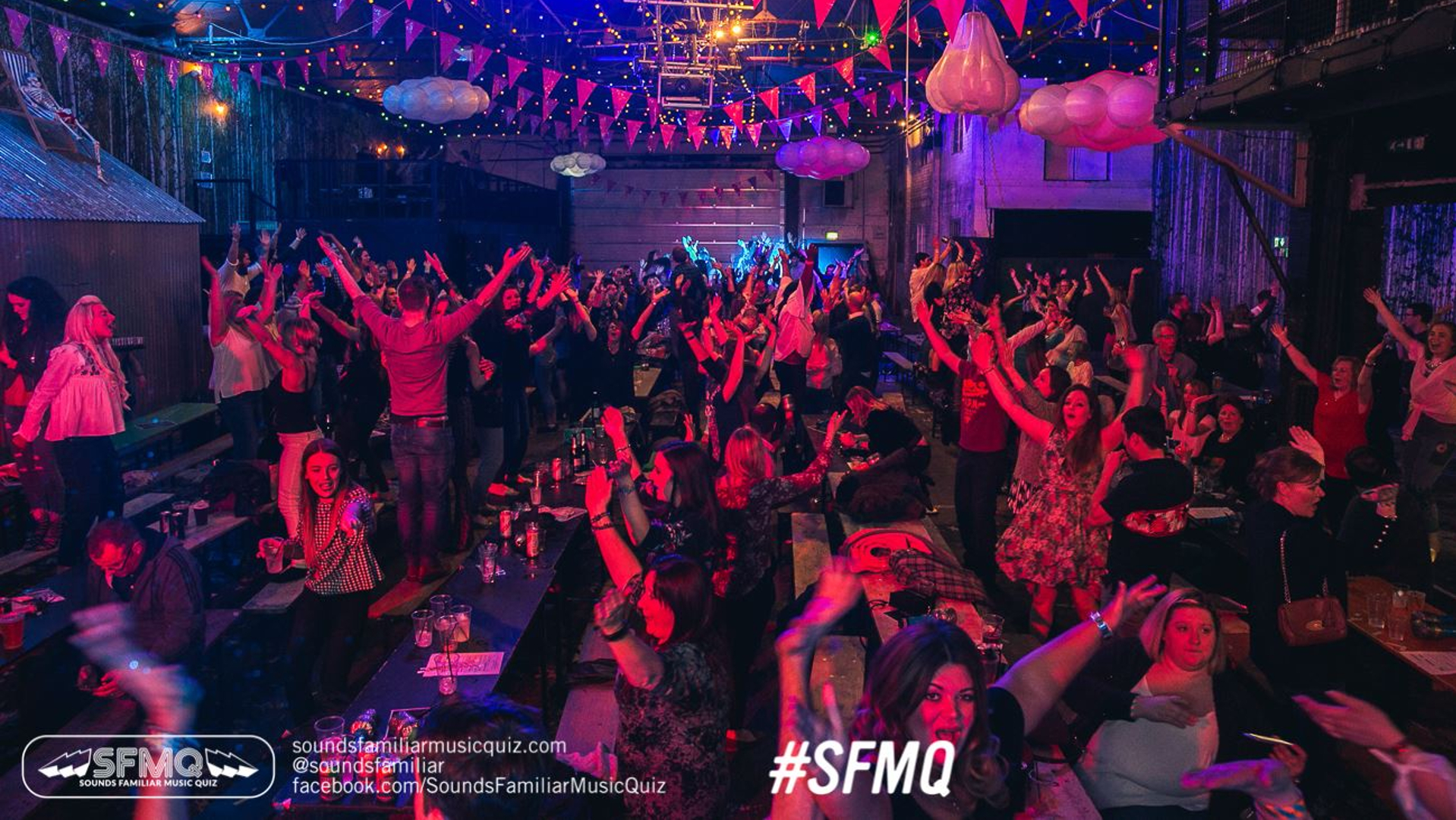 Sounds Familiar Music Quiz
With over 100 tracks across 8 rounds, Sounds Familiar is as far from a pub quiz as you can possibly get. Everyone in the team is included and you don't need to know the answers to have a good time. Crowds can expect to hear anything from Wham! To Weller, Katy Perry to Tom Petty, Tina Turner to Tinie Tempah and Bruno to Bowie.
With prizes for 1st, 2nd, 3rd, Last Place, Best Team Name and Team Spirit Award, there are lots of chances to win. At the end of the night, people are on their feet – and in some case the tables – dancing and singing along to the tunes and it's why Sounds Familiar has earned the title of the UK's best music quiz. Grab your tickets to this sought after event before they sell out!