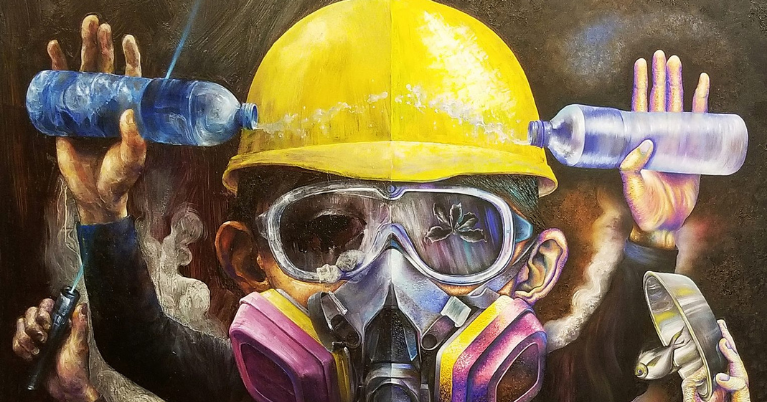 The Art of Protest – The Story of Hongkongers
This timely project responds to the recent protests in Hong Kong. It gives artists the opportunity to create new work which engages with events in the city and demonstrates how art can be a form of activism. The Hong Kong democratic movement is also a significant example of this approach, from its iconic yellow umbrellas to street placards and posters.
All the artwork in the exhibition is inspired by the story of Hongkongers, and how they fight for freedom in their homeland. It features work by Juarts, Ka, Lumli, Lumlong and Mei Yuk Wong, ranging from paintings and graphic images, to sculpture, textiles and more. There is also archive material from the protests in Hong Kong and the UK. In addition to the exhibition, artists will lead workshops and talks during the weekends at Culture Warrington venues.
Exhibition curated by Mei Yuk Wong and Ian Vines
This project is funded by Arts Council England, and supported by Castlefield Gallery and Culture Warrington.
The exhibition is open 3-27 February 2022 – Thursday, Friday and Sunday 1-4pm, Saturday 1-6pm (closed Monday-Wednesday)
For more information, click here: https://wcaf.culturewarrington.org/whats-on/the-art-of-protest-the-story-of-hongkongers/