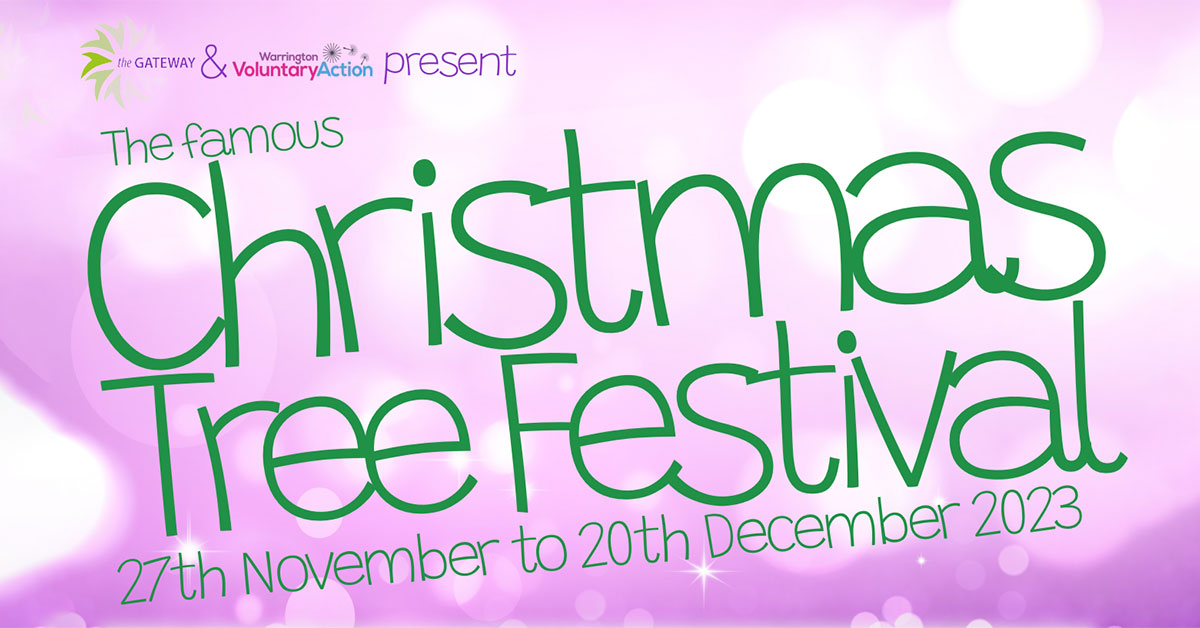 The Famous Christmas Tree Festival
The Christmas Tree Festival will return to The Gateway in Warrington on November 27th.
Brought to you by the Warrington Voluntary Action, the festival will run until December 20th and is a chance for voluntary, charity and social enterprise organisations to showcase their creative skills by decorating a 5ft Christmas tree that will be featured in The Gateway building on Sankey Street.
A white or green tree can be decorated in whatever style each creative wishes to choose, lights will not be included but businesses can use objects to position around the tree within a 1ft radius.
Businesses will be able to come in and decorate their tree between November 27th – 30th and all trees must be taken down before 12pm on December 20th.
As the building is open to the public, organisers are recommended creatives not to use anything valuable on their trees.
There are 12 trees to be decorated, six white, six green, and they will be allocated on a first come, first served basis.
For more information, or to request a tree, please contact [email protected].