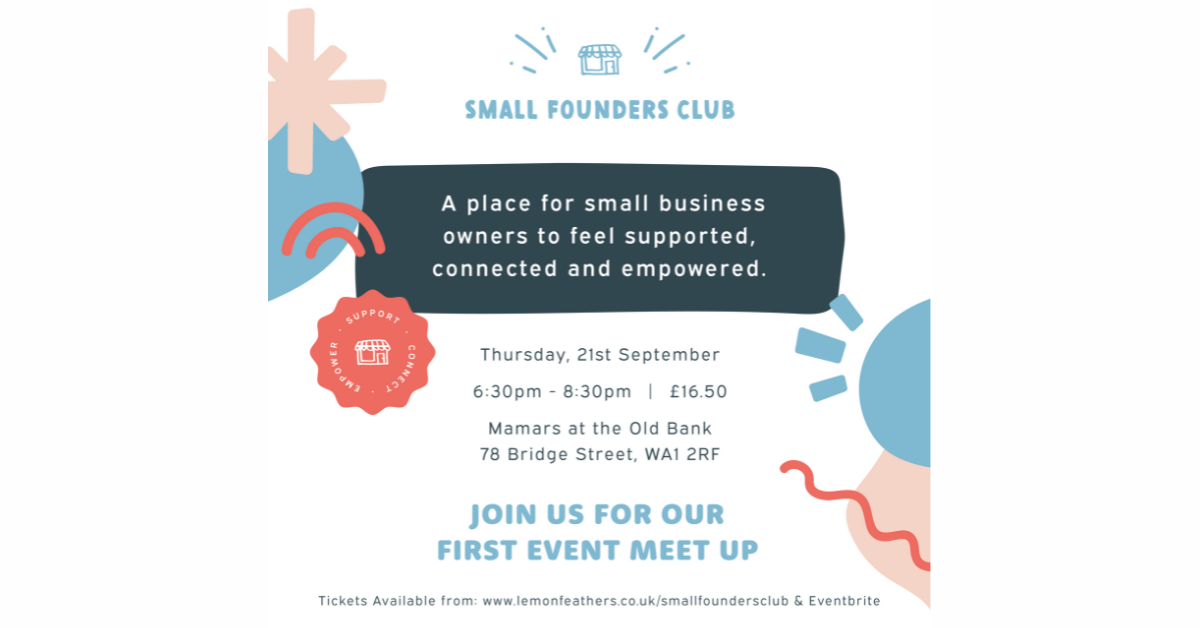 The Small Founders Club
The Small Founders Club is a feel good community committed to supporting, connecting and empowering small business entrepreneurs.
The club is here to build meaningful friendships that become a support network, it will help business owners to: grow their confidence and their business, feel inspired and motivated, have a positive mindset, look after their wellbeing and feel less alone on the rollercoaster that is running a business.
Running a business can sometimes feel isolating, especially for those working from home too, but business owners don't have to do this alone, they can join this supportive club where like-minded founders come together, share experiences and have people there who relate and can help them through the ups and downs, ebbs and flows of running a small business.
Our first event is on Thursday 21st September at 6:30pm – 8:30pm at Mamars at the Old Bank on Bridge Street. It's only £16.50 per ticket and includes refreshments.
Tickets are on sale through Eventbrite https://www.eventbrite.co.uk/e/713214442597?aff=oddtdtcreator