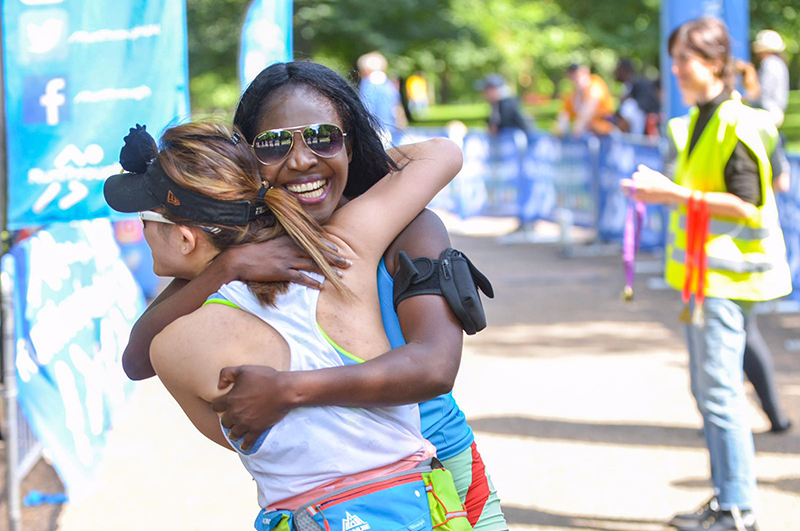 Warrington Running Festival
One of UK's Biggest Race Organisers To Make Warrington Debut
One of the UK's biggest race organisers is set to make its debut in Warrington attracting hundreds of runners to the town this summer.
The race, on Sunday 26th September, is being staged by RunThrough, one of the UK's leading mass-participation running events organisers, who put on multi distances races across the UK all year round.
Co-Founder of RunThrough Matt Wood said: "We are very excited to be making our debut in Warrington and we are pleased to have huge support from the running community here who are looking forward to the event as much as we are.
"Millions of people have spent much of the past year / 18 months in lockdown and the feedback we are now receiving tells us that people from all generations are delighted to have a chance to get back out there and start exercising again."
For RunThrough Co-Founder Ben Green, the inaugural Warrington Running Festival will be close to home and takes a special place among the hundreds of events he has organised over the years. Not only is he the event's race director, but the half-marathon route will wind its way past the street in Grappenhall that he grew up on.
"I didn't tactically design the course that way", the 35-year-old said.
"But the idea of getting runners charging down these roads is something that's quite close to me. I organise races across the country and places like Aintree, Chester and Manchester locally. This is what I do for a living, changing people's lives and getting them into running.
"Now I'm finally able to do it in Warrington, where it all started. This is where I used to go out with my mates in town, and the track at Victoria Park where I used to do my training. The route is almost my childhood"
The race offers runners of all abilities the opportunity to take on a chip-timed 5k, 10k or half marathon around the closed roads of Warrington.
The event will welcome hundreds of runners with the race starting and finishing in the heart of the town centre before heading round the surrounding roads.
RunThrough already has a jam-packed schedule of events with over 200 chip-timed races nationwide. This year they have already brought popular events to some of the UK's most famous landmarks including Aintree Racecourse, Goodwood Motor Circuit, Colchester Zoo and many more since the lifting of lockdown restrictions.
Online entries for Warrington Running festival are now open, with entry fees at £26 for the 5k, £28 for the 10k, £32 for the half marathon and group bookings of 6 available for £100. All finishers will receive a unique themed medal, chip-timed results, RunThrough Kit Technical T-shirt (RRP £22), free official race photographs and a goody bag.
To register, go to www.warringtonrunningfestival.com for further details. You can also follow @WarringtonRunningFestival on Facebook and Instagram to keep up to date with all the latest news.