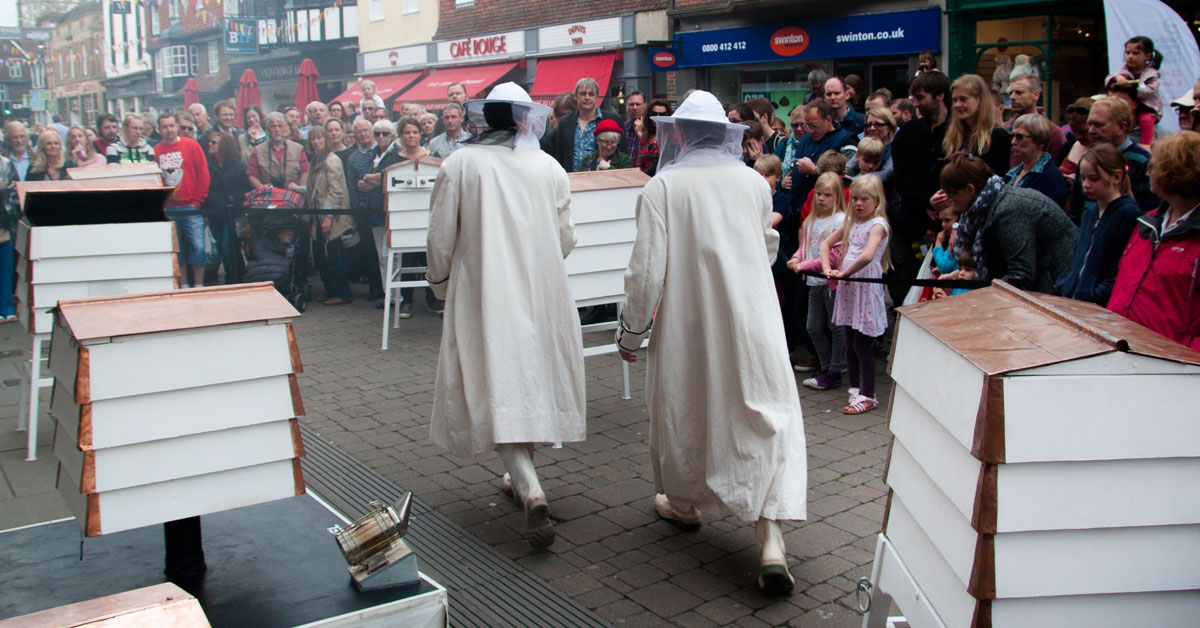 Welcome Back Festival
The hugely successful Welcome Back Festival, which has welcomed thousands of families back into the town centre over the summer, comes to an end this Saturday.
For the final date of the cultural extravaganza, entertainment includes art installation The Bees, the world's tallest Bubbleologist and spin painting with Splodge-a-matic.
11.30am – 1pm and 1.45pm – 3.15pm, Old Market Square
The Bees is an art installation of a group of buzzing colonies, wafted with perfumed smoke and transporting you into a unique and unexpected interior world. Accessible and engaging for both children and adults, audiences can wander amongst the hand-made bee hives in this truly spectacular event.
Originally funded by Arts Council England, each unique interior can be experienced in a different, unique and multi-sensory way – you may find yourself looking into the vastness of space, or teased by a telescopic hive soaring into the air. And those who are afraid of bees need not worry as the event doesn't include any real bees.
1pm – 1.45pm and 3.15 – 4pm, Old Market Square
Also at the Old Market Place in Golden Square this Saturday is the world's tallest Bubbleologist, who will be bringing his amazing repertoire of bubble tricks. Tall Will the Bubbleman will create a range of captivating bubbles including bubble sculptures, smoke bubbles, fire bubbles and more to delight audiences of any age!
11am – 3pm, Old Market Square and The Guardians
Splodge-a-matic will also be one not to miss, with adults and children encouraged to take a spin on the amazing cyclo-graphic spin painting machine which will be operated by an exercise bike. Budding Splodgateers will be able to make a spin painting on paper, card, canvas or t-shirts, by dropping paint onto a large canvas which is rotated like a disc on a record player.