When Hancock and Wood re-opens its doors again to customers this week, it will be 107 years since the business first began trading on Bridge Street in Warrington.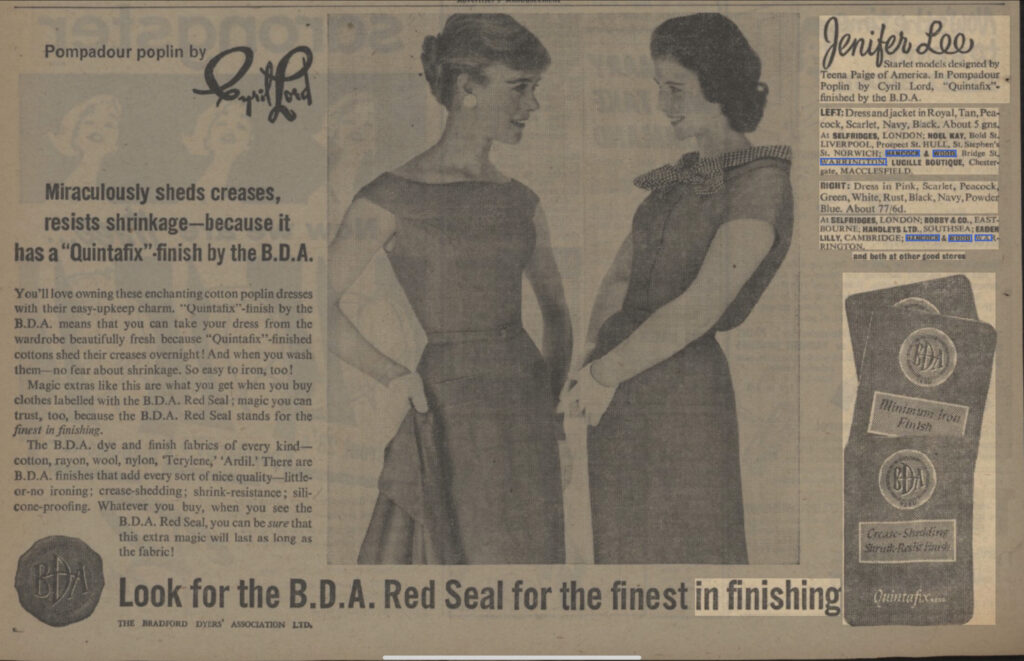 The company's website features a timeline of photographs showcasing the history of the store which opened its doors in 1914, including an official visit of the Queen passing by the premises in the 1960s.
Congratulating Hancock and Wood on it's milestone birthday, Warrington BID Manager, Nick White said:  'Thanks to the loyalty of local shoppers, the introduction of online shopping and the high standard of customer service provided by the family business, the store continues to be a key part of the past, present and future of Warrington, standing so close to t
he brand new Time Square development and the new Warrington Market.
We've been doing our own history detective work and found this half page advert (right) in the Daily Mirror listing Hancock and Wood alongside Selfridges, London and other prestigious stores as stockists of dresses made out of pompadour poplin!
You can see a photo of Her Majesty the Queen's royal visit to Bridge Street in the history section of the store's website: https://www.hancockandwood.co.uk/1-about-us/