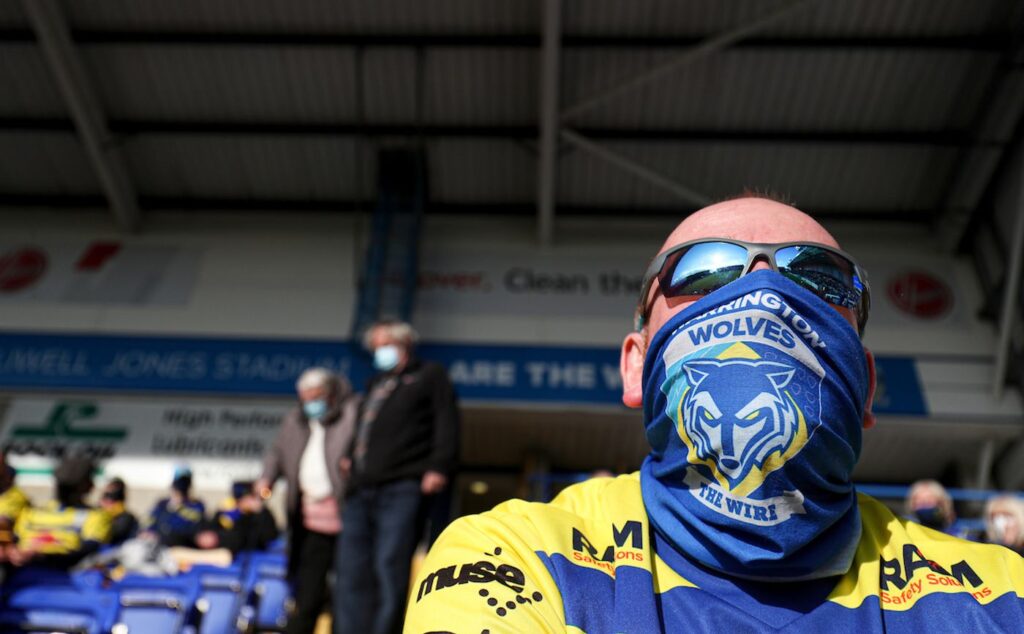 As outdoor sport resumes as part of the roadmap, and the Wolves gear up for their first games at the Halliwell Jones Stadium with fans in attendance this year, the symptom-free testing site will move a few minutes down the road to Golden Square Shopping Centre.
The last day of testing at the Halliwell Jones Stadium was on Friday 14 May and the new site will open on Wednesday 19 May in the former Bright House store on Sankey Street. It will be open weekdays, 11am to 5.30pm and 9.30am to 3.30pm on Saturdays.
The council's public health team will also be handing out home testing kits to residents and businesses in Golden Square throughout the day on Tuesday 18 May.
The vaccination site will still be operational at the Halliwell Jones Stadium, continuing to vaccinate people aged 38 and over and other eligible residents who have been invited to get their jab.
Professor Steven Broomhead, Chief Executive at Warrington Borough Council and Vice Chairman of Warrington Wolves, said: "We're very grateful to the Wire for their support in establishing our first community testing site. The Halliwell Jones Stadium site has managed to identify thousands of symptom-free coronavirus cases which otherwise may have gone unnoticed.
"The club deserves a wide round of applause for going above and beyond with their continued support for our testing and vaccination effort over the past five months, in what must have sometimes been a difficult and uncertain time for the sport, players, staff and fans."
Ian Cox, Centre Director at Golden Square Shopping Centre, said: "We are happy to be able to contribute in the efforts to map out a safe return to normality, and hope that having the testing site here will be an easy and efficient way for people to make testing part of their routine and maintain a safe environment for all for the future."
The first testing site in Warrington was established at the Halliwell Jones Stadium, home to Warrington Wolves, and since January 2021 the site has tested over 11,000 local residents.
In the first four months, the site tested key workers in Warrington to ensure they were not unknowingly spreading coronavirus. Thanks to the support from Warrington Wolves, all key workers from teachers, waste collectors, supermarket workers, police officers, bus drivers and cleaners had access to regular, symptom-free testing.
More recently, as the government's roadmap out of lockdown has come into effect, coronavirus testing has significantly expanded to allow every resident to get tested twice a week. The stadium has also been home to one of the borough's vaccination sites, with the vaccine programme continuing at pace, with approximately 117,258 people having received their first dose of the jab in Warrington.
Warrington BID Manager, Nick White said:
'The Halliwell Jones Stadium is a huge asset to Warrington's town centre. Welcoming fans back into the stadium is a massive step forward for the town centre's recovery, with the additional footfall and customer spend that Warrington Wolves bring. It's fantastic that Golden Square have been able to continue to provide the convenience of a symptom free testing site in such a central location to help us keep everyone safer.' 
For more information on coronavirus in Warrington, visit: warrington.gov.uk/coronavirus
Photo: https://warringtonwolves.com