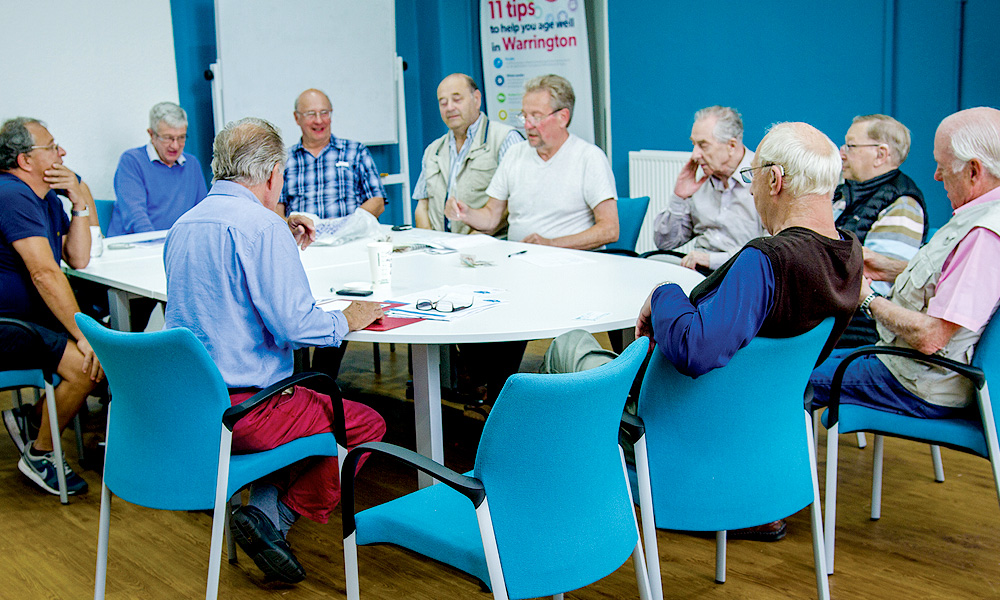 Are you over 50?
Are you or someone you know over the age of 50, in their 60s, super at 70 or an enigmatic 80 or beyond, living in Warrington and if so, have you heard about the Lifetime Centre?
Set up by Warrington Housing Association, this is Warrington's hub for people to keep active, connect and enjoy life to the full. So, if you feel like your social circle is shrinking, or you're stuck in a rut, have a look at all they have to offer on their website.
Why?
Set up in 2013, the Lifetime Centre is run by volunteers with most classes only costing a couple of pounds. Their 'why' is really quite simple:
"Almost half of the over sixties in the UK live alone and only half of our over 75s see their families more than once a month. Apart from the obvious impact long periods of time alone can have on someone's emotional well-being, it is now believed that loneliness can also have an adverse effect on people's physical health. LifeTime is an upbeat and positive move to ensure that Warrington's older citizens can not only receive help and support if they need it – but actively enjoy their lives to the full. This is set to become even more relevant as people live longer and the older population increases."
They have a varied and wide range of activities such as chair based and standing dance/exercise classes and yoga, arts and crafts such as knitting, practical skills including IT and how to get online safely, hobbies such as camera club or poetry appreciation; there really is something for everyone.
What's in it for me?
The Lifetime Centre has something on most week days, and even if a class isn't for you, you could always consider volunteering in their cafe or joining a social group. The Lifetime Centre promotes physical activity, personal connections and aims to get you living life to the full again, doing the things you enjoy. So, if music is your thing, they'd love to have you in their Monday group; if quizzes are your thing, sharpen your pencil and your general knowledge.
How much will it cost?
The Lifetime Centre has classes and events on in the following areas:
Health and Fitness
Arts and Crafts
Music and Dance
Get Online (IT)
Learning and Clubs
Most classes are between £2 and £4 per person so won't break the bank. They also have their Social Groups ensuring you keep connected with similar, like-minded people who will become your new social circle. They ask you to sign up for a free membership so they can help you unlock more of the things you love, this is all about making your life more enjoyable.
Throw me a lifeline, Lifetime
Most classes are at The Gateway Centre in Warrington Town Centre, opposite our Town Hall and Golden Gates and they'd love to hear from you. If you or someone you know would like to join and you'd like to speak with someone first, telephone 01925 246824 or email [email protected]
We'd love to think that reading this article is the catalyst that changes your Lifetime.