An underpass between the bus interchange and the Youth Zone has been completely transformed, thanks to an eye-catching mural created by local artist Tim Twist and young people.
Together, the council, Youth Zone and Tim Twist have delivered striking improvements to the area.
The artwork shows off the skyline of Warrington, iconic buildings and sites such as Warrington Wireworks, The Transporter Bridge and the Halliwell Jones Stadium, with a Wolf rising from the ground.
The central supporting columns of the underpass also reflect the cooling towers at Fiddlers Ferry, with other key features including artwork of Neighbourhood Weekender, the Golden Gates and the iconic 'Pink Eye' building, which will be signed by Anthony Turk who created the original artwork on the building over 20 years ago.
The artwork also includes a tribute to Viola Beach, with reference to their single Swings & Waterslides.
The young people from Warrington Youth Zone have been actively involved throughout the project and have supported Tim Twist with the design and creation of the mural.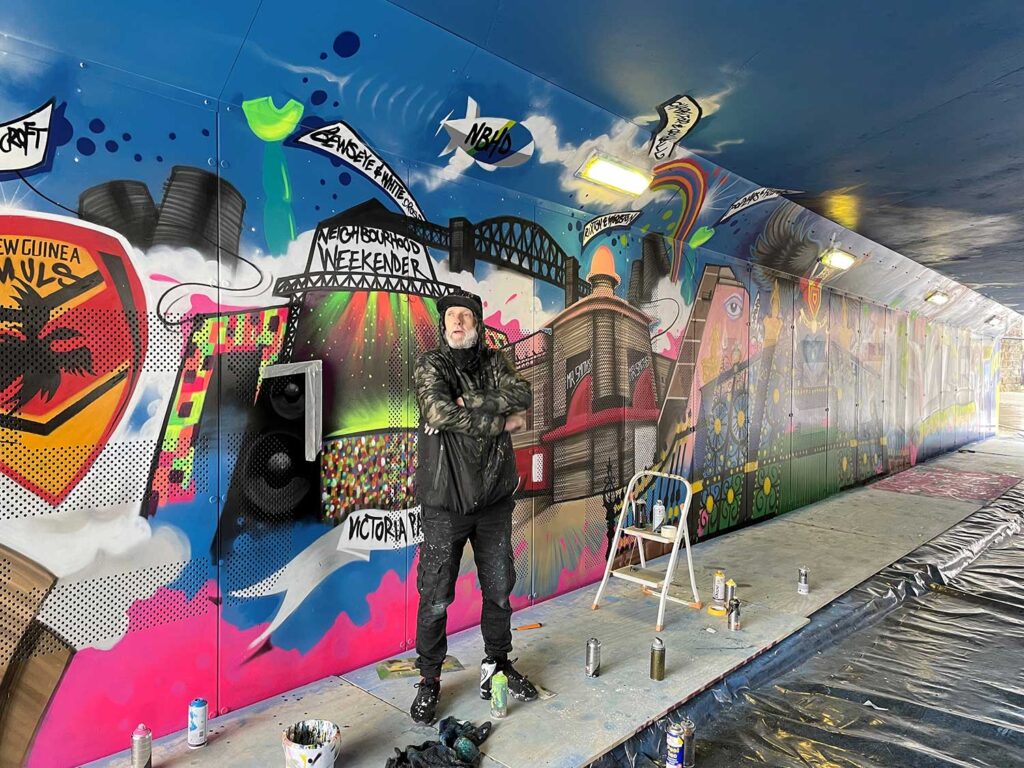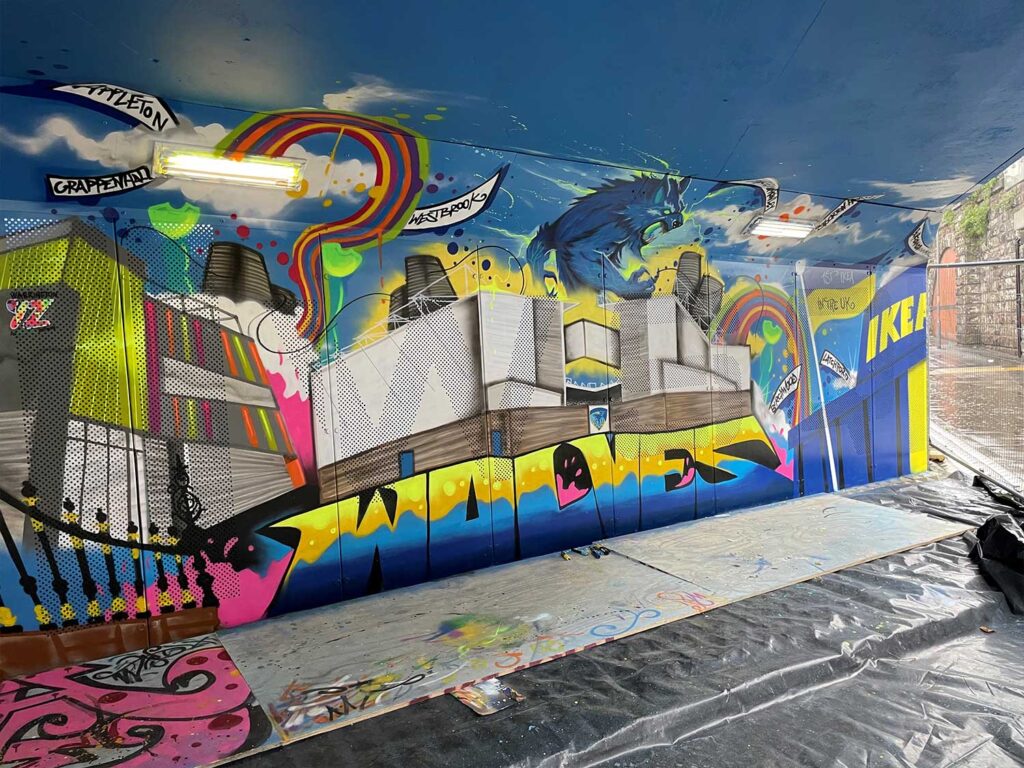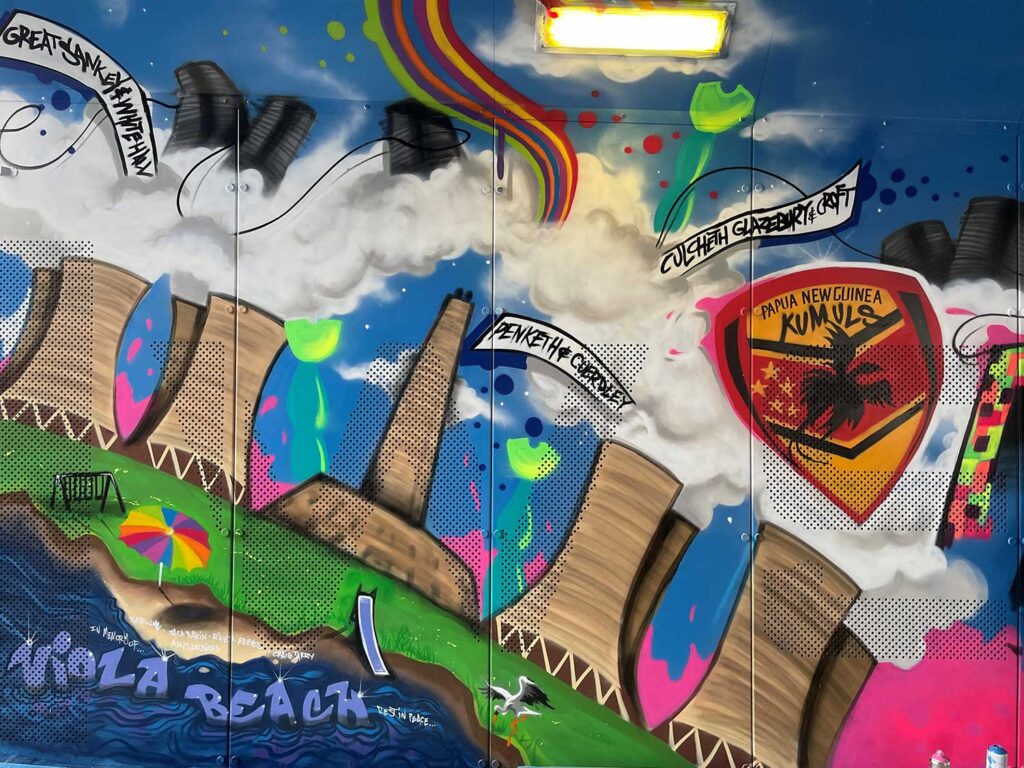 Cllr Tom Jennings, cabinet member for economic development and innovation, said: "The artwork has brought about a remarkable improvement to a well-used underpass. I thank Tim Twist and our young people for their talent and efforts over the past few weeks.
"This project serves as a testament to the transformative power of art in enhancing our town centre and I'm sure it will instil a further sense of pride in our town's heritage and ownership of our continuing story to all that view it."
Tom Jowett, Head of Youth Work at Warrington Youth Zone, said: "Since identifying the site for the youth zone on Dallam Lane our young people identified, they would like to create some art work on the underpass to make a more warm and welcoming approach to the youth zone and the town centre. After many discussions and idea, our young people, Tim Twist and the council worked together to create a legacy everyone can not only associate with but be incredibly proud of.
"When seeing the designs, I never expected it to turn into the incredible piece of art it has. It is a wonderful edition to the town and something we hope is treasured forever. Special thank you to Tim who taken on this masterpiece working with the young people of Warrington to make their ideas a reality."