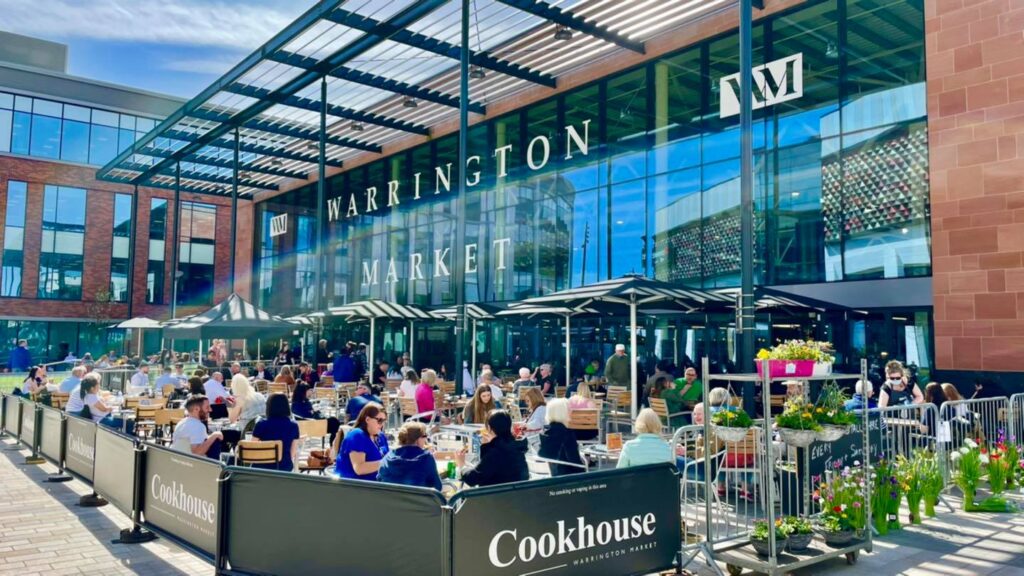 Warrington Market to open on Sundays     
From this weekend, the market will open on a Sunday for the first time in its history for customers to shop and dine at the Cookhouse. 
The full trader line-up will be open to customers on the second Sunday of every month, starting this Sunday, 13 June, 10am to 4pm. This is in addition to the Cookhouse at Warrington Market, which is already open every Sunday, 10am to 4pm for dining in or takeaway. To coincide with Warrington Makers Market – which now takes place at Time Square after moving from its previous location at Palmyra Square last month – the entire market will open on the second Sunday of every month to give visitors the chance to enjoy the indoor market.
Cllr Tom Jennings, cabinet member for economic development and innovation, said: "Despite coronavirus restrictions, it's clear the new market has got off to a successful start. There has been over 600,000 visits to our fantastic range of stalls and Cookhouse – where families and friends can enjoy first-class food and drink in the sunshine – since the market opened. It's great news that we can now enjoy all that the market has to offer on Sundays too!"
The council's Director of Growth, Steve Park, said: "The Makers Market moving to Time Square is another element to the square becoming the bustling hive of activity that we want it to be, which is helping our town centre recover from the restrictions that have been in place over the past year."
The multi-award winning Warrington Market is home to over 50 fantastic independent traders, selling a wide range of fresh food, gifts and services, plus the Cookhouse which is home to 11 worldwide food outlets and two independent bars – and you can dine inside or on the outdoor terrace, or pick up a takeaway to enjoy at home.
For more information about the market and its opening times, visit warrington.gov.uk/market or follow @warringtonmkt on social media.