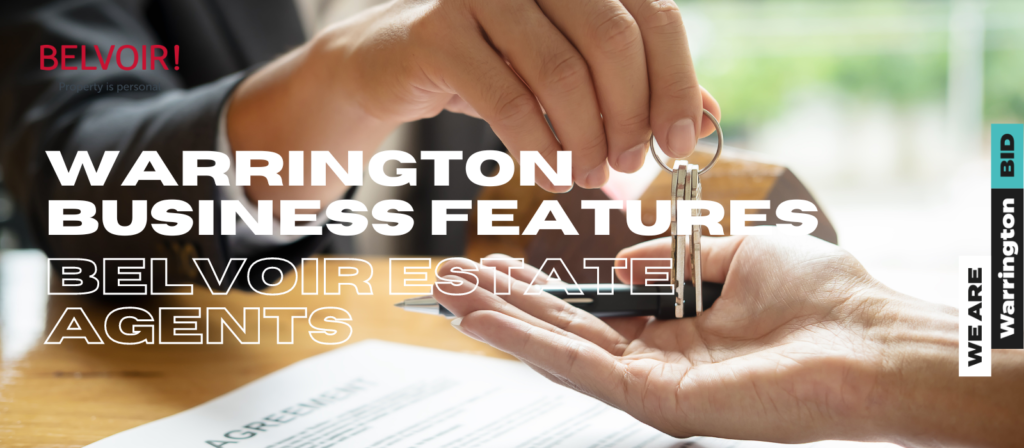 If you're looking for a new home in Warrington, we encourage you to come and meet the team at Belvoir Warrington. They'll be more than happy to show you what's on the market and answer any of your questions.
The team at Belvoir Estate Agents in Warrington is dedicated to providing excellent customer service. This family business takes a caring approach and strives to build meaningful connections with its clients.
As one of the most googled and reviewed agents, they take pride in what they do. Belvoir's expert advisors provide outstanding services for both sales and lettings, helping you make informed decisions about your property. With the team's supportive direction and long-standing commitment to quality, it's easy to see why Belvoir continues to be one of Warrington's top-rated estate agents.
Gary Pemberton is the Director at Belvoir Warrington. He is passionate about helping people find their perfect home and takes great pride in providing the highest quality service. He believes that a good knowledge of the industry is power, and his advice to anyone looking for a home right now is "know what you want, do your research & always go for what you really want"
The team at Belvoir Estate Agents in Warrington is committed to providing an outstanding level of customer service and making sure that all their clients are 100% satisfied. With years of experience under their belt, they strive to understand the needs of each individual client and make sure that their expectations are exceeded.
Alison Morris, Assistant Manager at Belvoir is a firm believer that finding the perfect estate agent with great communication skills is key to securing your dream home. We asked Alison what her vision of an ideal house is? "Well, it would have to be a grand detached residence in an idyllic cul de sac for starters; not forgetting a spacious driveway and garage areas too – pretty much the complete package!"
Craig Meehan, their talented Sales Consultant and Janette Hughes, the savvy Office Manager wholeheartedly agree that the most important step to take in preparation before visiting them at Belvoir is organising your mortgage in principle. If you come with this taken care of, you'll be good to go!
Buying and renting a new home can be an exciting adventure, but it's easy to overlook the key component of having all your documents in order. Grace Smith, Belvoir's Letting Consultant kindly reminds her clients not to forget this important step – helping them create their perfect dream abode as efficiently as possible!
So, are you ready to start looking for your dream home in Warrington? Look no further than Belvoir estate agents! The leading experts on all things property, they know that finding the right house can be an overwhelming experience – but with Belvoir's knowledgeable team of experienced professionals at your side, it's a journey you can take confidently and thoroughly enjoy- so let them show you why choosing Belvoir is such a sound decision!
Pay the Belvoir team a visit today and see what amazing homes they have on offer!