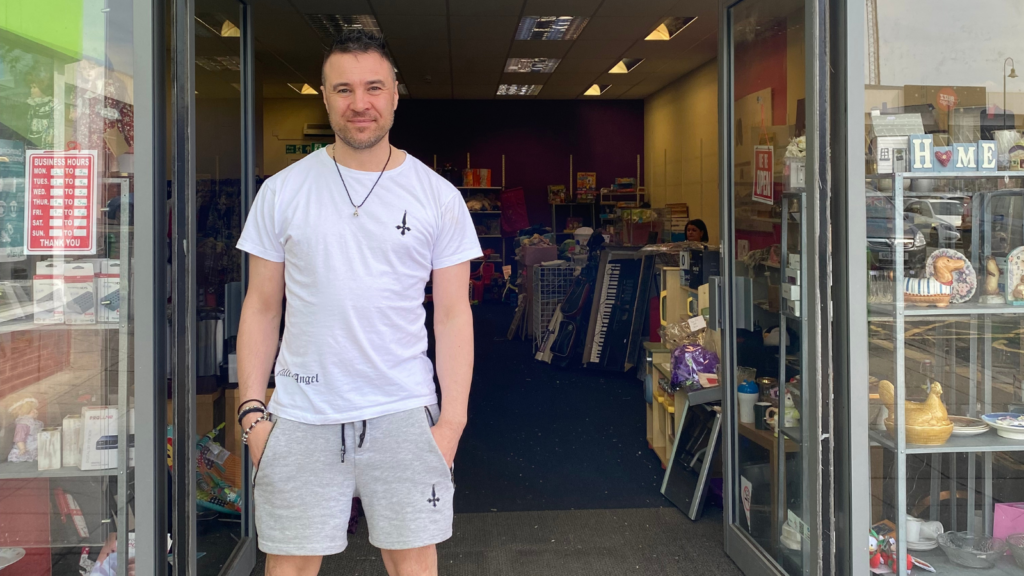 For Mental Health Awareness Week this year, we're raising awareness of the impact of loneliness on our mental wellbeing. Loneliness is affecting more and more of us in the UK and has significantly impacted our physical and mental health during the pandemic. Mental health includes our emotional, psychological, and social well-being. It affects how we think, feel, and act. It also helps determine how we handle stress, relate to others, and make choices. Mental health is essential at every stage of life, from childhood and adolescence through to adulthood. Therefore, we would like to shine the light on some of the outstanding businesses based in the Cockhedge centre that is providing vital support. 
Craft In Mind
Craft In Mind helps people in the benefits system, who are victims of domestic abuse, or who have been made homeless. Anyone who requires assistance is invited to utilise their services free of charge. Founded by John Wilson and Emma Green in 2020, initially sold face masks during the pandemic to raise funds for their food bank, and older people across Warrington who were isolated and unable to leave their homes. Throughout the pandemic, they managed to feed over 200 families including Christmas dinner and provided help and assistance to the victims of the Dallam floods.
They are currently working with several individuals who are struggling with their mental health but look forward to their weekly contact and attending Sandra's craft classes. Sandra has 30 years of experience in arts and crafts and supports individuals and groups who use the arts to aid their mental health and wellness. John is passionate about supporting people across Warrington and works thoroughly to reach out to those in need. The team at craft in mind realise how vital it is to take care of your mind and your body, and also support a mental health agency with a limited budget with craft supplies for the individuals they work with.
Care UK
Reuse, reduce, recycle! Last week we visited Care UK and met the lovely Louisa Whitehead, who explained it was their first birthday recently and what a busy 12 months it's been since opening. They are a charity that collects unwanted clothing and furniture to distribute it to individuals in need. They assist many families and people across Warrington through, agency referrals. They support people who have found themselves in difficult circumstances and in need of a vital home and personal products. The store is open 6 days a week and stocks new and nearly new products, which is a great way to buy from your local high street but at a fraction of the price of some retail and home stores. Why not head over to the Cockhedge centre to meet Louisa and her team, you are guaranteed to find some hidden gems around the Care UK charity store. 
If you're looking for further advice on your mental health and wellbeing, click here or look at our events page to see if anything in Warrington interests you.