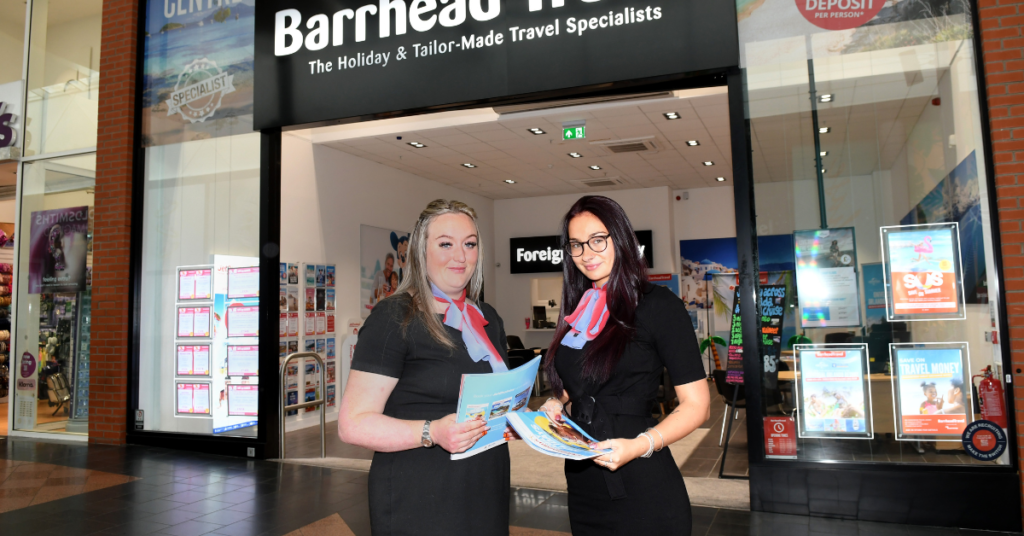 Ever dreamt of planning a family getaway, but feeling lost on where to begin? Look no further! Barrhead Travel at Golden Square has got you covered with the expertise and insider tips to transform your holiday dreams into an unforgettable adventure.
From securing the ideal flights and transportation, to discovering impeccable accommodations and curated excursions – they've got you covered for a blissful holiday experience. At Barrhead Travel Warrington, their passion lies in assisting all kinds of travellers, including families and solo adventurers, who are eager to explore the wonders of our world. Everyone in Warrington is invited to join them on their extraordinary journey, regardless of who they are or what stage of exploration they find themselves in.
Being a high street travel agent has its advantages, not only has Barrhead Travel won awards, they have over 48 years of experience in the field. They make sure that all your money is safe when you book a trip with them as every single holiday is fully financially protected. You can also enjoy the very best value-for-money as Barrhead Travel works with the world's leading travel suppliers to secure competitive prices and exclusive offers for their customers.
With Barrhead Travel, what you see is what you get – the team in Golden Square, led by Simon, are warm and welcoming while being open and clear about everything you need to know for your trip! There are no surprise expenses, just a sense of security that everything is handled for you.
Barrhead Travel's mission is to make every journey an unforgettable experience. Whether that's with help booking excursions and organising a jam-packed trip, or just making sure that the kids have got all-inclusive ice-cream and a waterslide on site so you and your family can relax the way you want to.
So why not do just that and come along to their upcoming event on August 10th 2023? Get yourself in the mood for the family holiday of a lifetime while enjoying snacks, games & deckchairs so you can imagine you're already there! You can find them at The Mall, Shopping Centre, Golden Square, Warrington WA1 1QP.