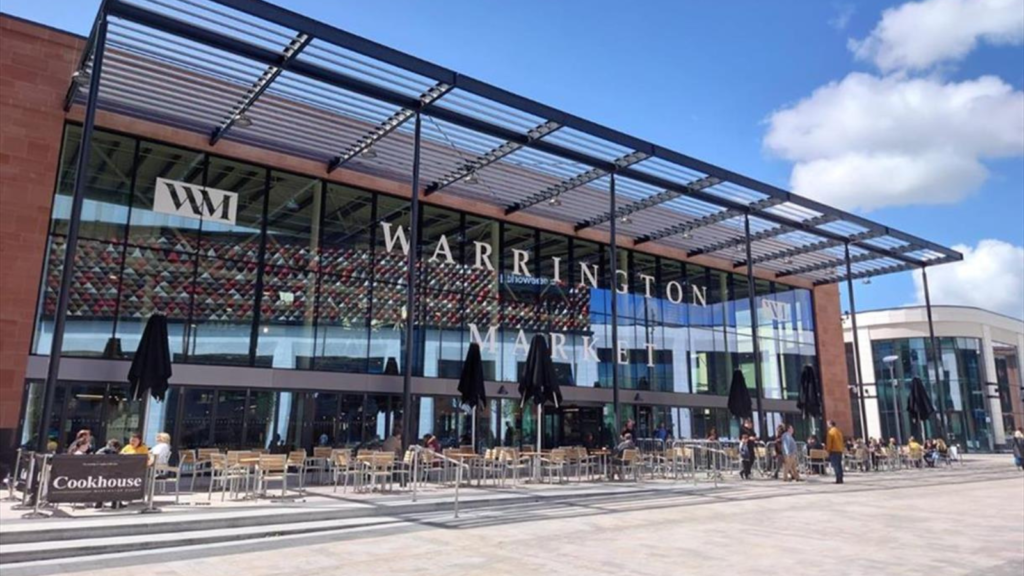 A pop up repair shop will be open from Saturday 21 January, followed by every other Friday from Friday 3 February, at the entrance to Warrington Market.

The Zero Waste Repair Station will be operated by Eddie Eves, an ex-firefighter who will aim to reduce waste and also raise money for two local charities.

The pop-up repair shop aims to reduce what we throw away, particularly electrical items. Mr Evans will therefore be setting up every two weeks on Fridays to support with small electrical repairs for free or, if he doesn't have the parts required from stripped-down items that have been donated to him, he will just charge cost price for new parts.

Mr Evans will bring electrical testing kit to check if items are repairable and if so, he will take them home for repair and text the customer when the items are fixed.

In return, Mr Evans asks for a donation to two charities if people can afford to give:
· The Christie Charity which helps to provide support to help cancer patients' lives
· St Rocco's Hospice which provides care to local residents with life-limiting illnesses
The popup repair shop also aims to help with the cost of living crisis too, as repairing items can often work out more cost effective than throwing away and replacing with brand new items.

Mr Evans said: "I'm delighted to be joining Warrington Market each Friday to help combat the throwaway society that has developed in recent years. As money is getting tighter, this pop up shop will help residents to look at repair rather than disposal as long term solutions."

Cllr Janet Henshaw, cabinet member for sustainability and climate change, said: "I'm delighted The Zero Waste Repair Station is joining the fantastic team at Warrington Market. It will now be even easier and cheaper than ever for residents reduce, reuse, and recycle items they might otherwise throw away.

"This will also complement the market's existing goals to encourage residents to shop local and support independent businesses, which also has the added benefit of reducing your carbon footprint as well as supporting local traders at the same time.

"Making small, environmentally-friendly changes like recycling items and shopping local are exactly the kind of changes that take little effort and often help to save some money, all while also helping to reduce our collective carbon footprints in Warrington."

Cllr Tom Jennings, cabinet member for economic development and innovation, said: "It's great that we now have a prominent location in the town centre for this type of work, and I'm excited to see the pop-up repair shop go from strength to strength.

"The repair shop will also complement the existing local traders at the market and will help to further solidify the market's position as a first-class destination in the town centre with a vibrant and offer."

For more information, visit warrington.gov.uk/repair-station-market or warrington.gov.uk/market.