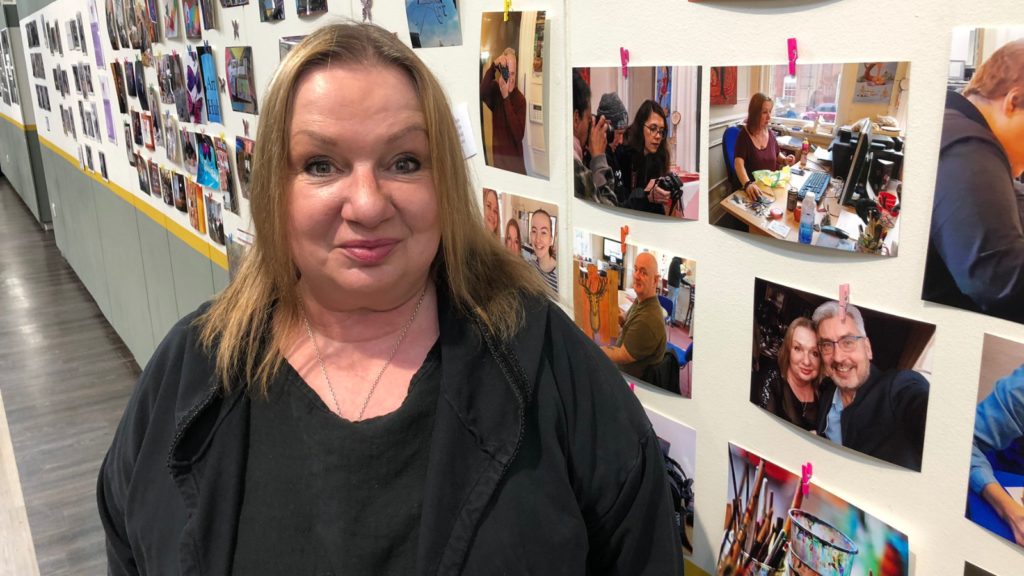 Here's the owner and founder, Gail Stubbings who is also an Art Tutor and qualified teacher with over 20 years experience in Warrington.
For her, It's about making a difference to peoples lives. When you come along to the art classes, you can be in your own skin! They do children's art classes after school, holidays club, birthday parties and more. Blooming Art also offers people the chance to learn new skills and complete accredited courses!

Visit their website for more information!
Being kind and caring to people is very important to Gail and the team, they have helped many people gain confidence through their courses and classes. You only need to read some of their amazing reviews to understand how much of a positive impact the class is having on the community!
"I go to a free art class every Wednesday from 1-3pm. Lovely friendly people. Modern art studio. Varied and numerous techniques taught, or you can choose to do your own thing. Very flexible, plenty of choice. Nice and clean with facilities. Would definitely recommend, even if your a total beginner….there is something for everyone." – KA Officer, Google review
"110%. My daughter attends an after school art class with Gail and today we held her 9th Birthday Party at Blooming Art Academy 👩‍🎨👨‍🎨 What an amazing afternoon we had! All 10 children had a fantastic time and got to take home their very own canvas creation! Gail & Lisa are so welcoming and so professional we wouldn't go anywhere else! Thank you guys so much 💖" – Carla Charnock