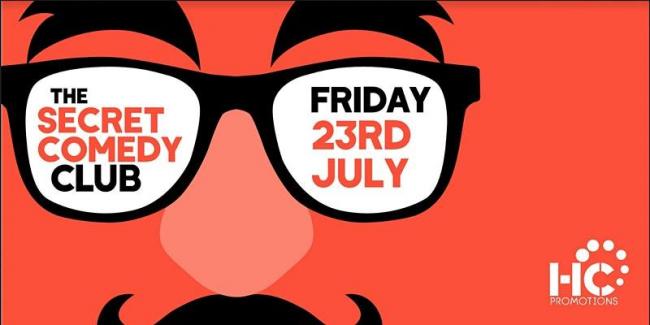 A NEW stand-up night is being launched at Golden Square called The Secret Comedy Club.
But it looks like the 'secret' is already out because the opening event on May 28 sold out pretty much straight away.
The new event at Old Market Square – in partnership with Warrington's HC Promotions – has been created with Covid restrictions in mind as the capacity is capped at 200 socially distanced guests on tables of four.
The next event is on July 23 and although it is an open air event it is covered so you do not have to worry about rain.
"To sell out our first Secret Comedy Club is fantastic news – 200 socially distanced guests attending on tables of four is going to be a very welcome sight where they will experience some of the best TV comedians around.
"We are very proud to be hosting many different events in partnership with the Golden Square who have been very supportive and share the same vision as us of providing the great people of Warrington and beyond a fantastic space for a variety of events such as The Secret Comedy Club, Ibiza Symphonic, RivFest, the Euro Fan Zone and lots more to come.
"But remember The Secret Comedy Club is a secret. Sshhhhh."