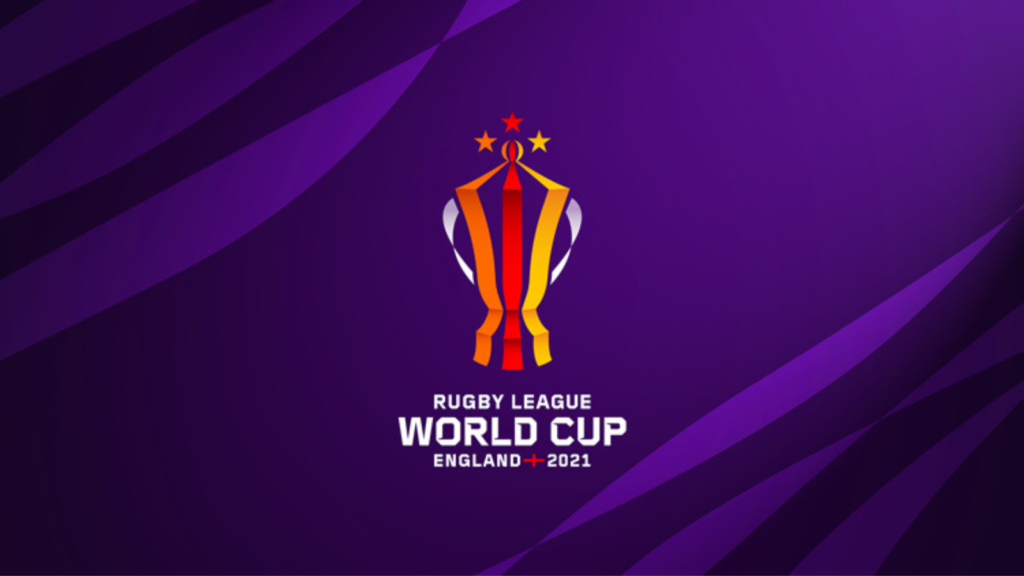 Warrington town centre will come alive with activity and celebration as part of the Rugby League World Cup (RLWC), which the town is a host venue for.
There will be a range of events throughout Warrington in October and November, which will coincide with the arrival of the Papua New Guinea Men's team and the Physical Disability Rugby League (PDRL) tournament, as well as the four games that will be held at Halliwell Jones Stadium.
From culture, to sports and kids activities, there will be something for everyone, to get into the spirit of RLWC2021 and celebrate the role Warrington is playing in the tournament.

Here are ten things you can do with your friends and family:
1. Birds of Paradise Art Trail, Warrington town centre – now until Sunday 19 November
To welcome the Papua New Guinea men's team, an art trail around the town centre has been created, displaying the Raggiana Bird of Paradise which features on Papua New Guinea's flag. Five artists have been commissioned to work with community groups to design a Bird of Paradise, which have been turned into large scale pieces of art in different locations across the town.

2. RLWC student exhibition, Warrington Market – Friday 30 September to Saturday 19 November
Students from Priestley College and Warrington & Vale Royal College have come together for a joint exhibition to celebrate this year's Rugby League World Cup, with artworks including painting, drawing, mixed media and collage.

3. Papua New Guinea Community Welcome Event – Wednesday 12 October
Warrington will formally welcome the PNG Team into our community with a welcome event at the Halliwell Jones Stadium from 5.45pm, where residents are encouraged to come along and give the PNG "Kumuls" a warm welcome to our town. The event will feature music and other performances from groups in the town as well as introducing the PNG team individually. The event is free but booking online is required.

You can also pop back to Halliwell Jones Stadium on Friday 4 November for their Fireworks Display. Keep an eye on the Warrington Wolves website for more information which will be released shortly.
4. Catch a game at the Golden Square fanzone, from Saturday 15 October
All RLWC games will be broadcast at Old Market Square throughout the tournament. Why not grab some food and settle down to spectate?
5. Take part in the Time Square opening weekend activities – Saturday 15 and Sunday 16 October
There's also a family fun activity weekend across 15 and 16 October at Time Square, outside Warrington Market, including arcade-inspired outdoor games, arts and crafts and a dance and theatre performance featuring a 13-foot puppet which will wander the town centre between Time Square and Golden Square.
6. Experience the first ever Physical Disability World Cup at Victoria Park, from Sunday 23 October
You can watch the group games of the PDRL World Cup for free at Victoria Park. The PDRL World Cup kicks off with Australia v England and New Zealand v Wales at Victoria Park on Sunday 23 October. The following group stage matches will be on Tuesday 25 and Friday 28 October.

7. Take His Legs Screening – Monday 24 October
A screening of the Adam Hills documentary 'Take His Legs' will take place at Cineworld on Monday 24 October from 6.30pm. The event is a night to celebrate the success of the PDRL rugby community and the first ever PDRL world cup being hosted in Warrington. The event is free but ticketed, visit the RLWC webpage for details on how to book soon.

The event will be hosted by Adam Hills himself and attended by the four teams taking part in this year's PDRL World Cup, who will also take part in a Q&A open up to the audience before the screening.
8. TRY Sports Day, Time Square during half term on Saturday 29 October
A range of activities will take place at Time Square, including tennis, roller skating, a rowing challenge and inflatables from Warrington Youth Zone. There will be entertainment throughout the day and there will also be people to talk about careers in sport.
9. Visit your local library throughout October and November
There's a huge programme of RLWC-themed activities across LiveWire's libraries, throughout the tournament. Whether that's poetry workshops, reading group taster sessions, 3D printing, family quizzes or PNG-themed music sessions, there's something for everyone to enjoy.
There's also a screening of Ref! – the story of Julia Lee, the first woman to referee a men's rugby league game, with a Q&A with Julia herself, on Friday 11 November, 7pm, at Stockton Heath Library.
10. And finally… buy a ticket for a game
Finally, but most importantly, if you haven't yet, why not make the most of having international sport on your doorstep and buy a ticket to one of the matches at the Halliwell Jones Stadium? The tournament will create lasting memories for everyone involved and the atmosphere at the matches will be beyond compare. With ticket availability dwindling, don't miss the chance to witness first-hand the world class RLWC spectacle!
Cllr Tony Higgins, cabinet member for cabinet member for leisure and community, said: "The build-up to this year's Rugby League World Cup is really getting underway now, so I'm delighted that communities will be able to come together and take part in the exciting programme of events in Warrington. 

"These events are helping to generate even more excitement for RLWC2021, and it's fantastic to see local people get involved in the spirit of the tournament and celebrate Warrington being a host town."

To find out more about the Rugby League World Cup in Warrington, visit warrington.gov.uk/rlwc-2021.