Recycling is a hot topic right now, and you can get involved with sustainable fashion right here in Warrington.
Upcycle
When was the last time you had a mooch through Warrington's charity shops, a good mooch? There are so many hidden gems for the thrifty, eco-friendly shopper in town. Designer and high street labels live side-by-side, perfect for finding that bespoke item that can't be found anywhere else.
For style inspiration, why not book yourself on 'Little Nell Clobber Clinic' that's taking place 16th & 17th of September at the New Art Spaces (the former M&S Building on Sankey Street) as part of the Heritage Open Days.
Join them for a sustainable sale of upcycled, reworked art wear, vintage and handmade and pre-loved clothes and make a splash in a sea of mass-produced.
Whilst browsing is free and open from 12-4pm both days, for that extra special experience, book in on the 'Clobber Clinic' where Little Nell will help you fix up that much-loved, worn-out item and make you feel fabulous in it again. Booking is essential by emailing [email protected].
Warrington Youth Zone is helping to create inspiring fashion designers every Sunday from 5-7pm with their sewing drop-in sessions. You can learn essential sewing techniques, refresh your sewing knowledge and create trendy and personalised designs. To connect with fellow sewing enthusiasts, click here.
Reuse
Out with the old and in with the new? Before you do, don't be so hasty and take your weathered trainers or water-stained Uggs to Renovation Station in Warrington's award-winning market. They specialise in footwear restoration and customising, using their shoe care range, and tricky cleans are their speciality. Breathing new life into your New Balance, assisting your Adidas or neatening your Nike's, they'll aim to have your wheels looking like new in no time and at a fraction of the cost of new treads. You can find more details on them here.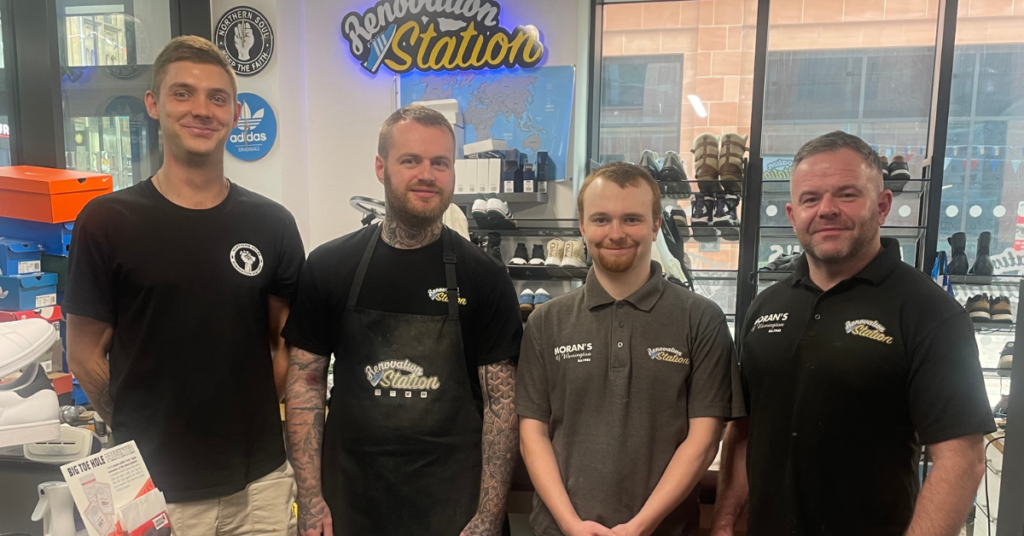 You'll find Stitch Express on Warrington Market's mezzanine floor; they say a stitch in time saves nine, and this fantastic alteration service in the heart of the town centre will put the love back into your old clothes and soft furnishings. Need curtains altered for your new house or student flat?
Have that special something in the wardrobe that no longer fits like it used to? Visit the team at Stitch Express, who can breathe new life into your old items!
What if you've found the perfect item in one of Warrington's charity shops, but it doesn't quite fit; Do you stick it in the next charity shop collection? 
No!
Head to Zip Yard on Sankey Street, the UK's premier service for alterations and repairs of men's, women's and children's clothes. Prepare to repair. Want to wear your mum's wedding dress but need it altered so it's bespoke for you? Head to Zip Yard. Damaged a favourite coat by catching it on something? Head to Zip Yard, and they'll repair or upcycle it for you. School trousers trailing on the floor? Head to Zip Yard!
Repeat
Shopping in Warrington's charity shops will not only help slow the damage caused to the planet by the advent of fast fashion, but it will also positively impact the lives of those they support.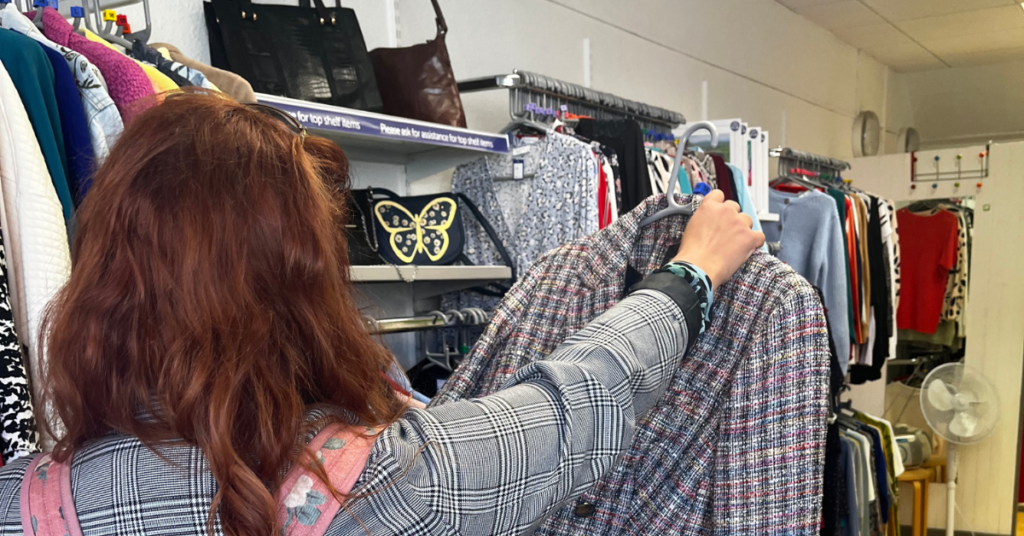 Warrington town centre is home to the coolest charity shops, featuring clothing, footwear, vintage bags and classic crockery; what better feeling than having something pre-loved in your wardrobe or on your table?
So, next time you have a night out and you're looking for a nice top to go with your favourite jeans, why not visit St Roccos, British Heart Foundation, Care Charity or Salvation Army?
Good fashion AND fashion for good.