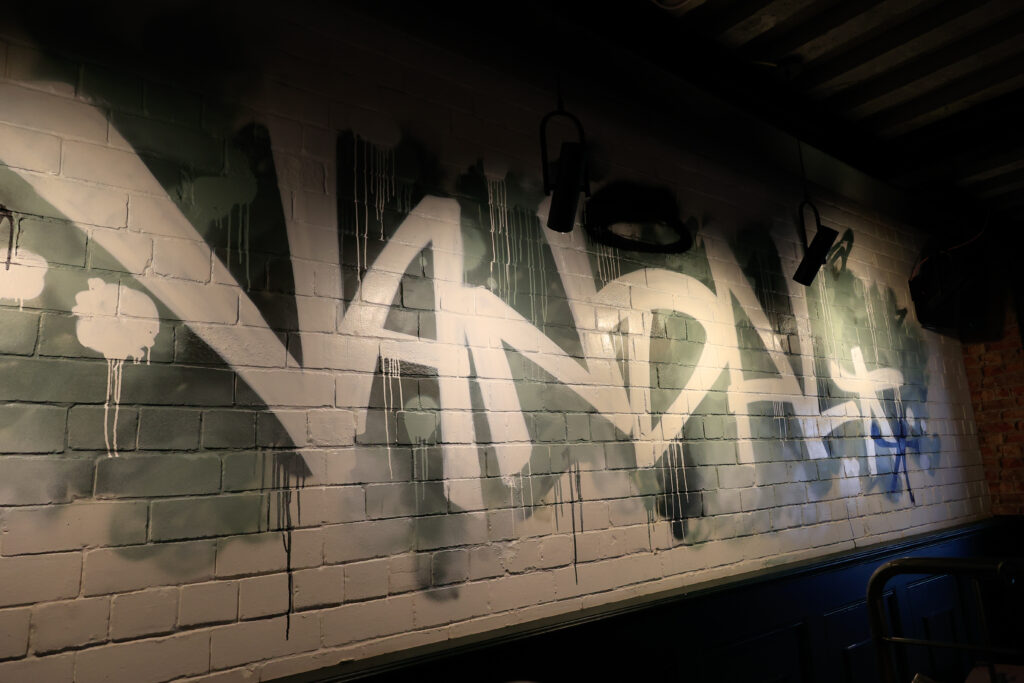 On the launch day of Vandal, the latest eatery in Warrington, we took some time to chat to Jenny Arnot about their new venture. Jenny is the co-owner of Bold Street House, along with her husband Matt, and co-owner Matt, based in Warrington's Cultural Quarter. Between moving house, having a baby and starting a new business they have been very busy, so we were grateful that she took the time out to chat to us about the new restaurant Vandal, located just next door to the famous San Lorenzo.
Our first impression of the restaurant went something like this… WOW.
You walk through the door and are instantly met with rich colors, majestic furniture, and some really cool graffiti art, both framed and on the walls. Jenny told us that the portraits on the wall had been commissioned for the restaurant, and were designed by Matt Granger. Think Warhol meets Graffiti art. Amid the decor live a host of other graffiti murals, done by Warrington artist Joe Richichi.
Jenny was kind enough to let us have a look around, and the venue did not disappoint. The kitchen was already a hive of activity, surrounded by more edgy murals on the walls and a tagged, industrial extractor fan.