Warrington Music Festival's return has been hailed a huge success after thousands of people joined together in the town centre for the vibrant all-day event.
The weekend saw music fans flock to Golden Square's Old Market Place to make the most of the great line-up and warm weather at the free open air event.
Then the live music continued into the evening which culminated with a dynamic and much talked about homecoming performance by Warrington's own Winachi.
The award-winning electro funk collective are currently very busy working on their debut album with renowned producer John X, and split their time between California and Warrington.
The bill of more than 20 bands and artists also included Standin' Man – the new rapidly rising solo project from Dean Fairhurst – who will be supporting The Who in St Helens next month.
The festival is organised by Steve Oates, from Score Creative, and Christian Persoglio, from Culture Warrington, together with partners Golden Square and Warrington BID.
Steve said: ''I'd like to thank all the artists who performed so brilliantly and professionally on Saturday, and everyone who came down to support our home grown musical talent and make the event such a great success – 2023 was a great vintage for the Warrington Music Festival and I know we all look forward to building upon this into next year and beyond.''
One of Warrington Music Festival's main aims is to be a springboard for emerging talent but this is the first time the event has been staged since 2019 as organisers had to 'press pause' during the pandemic.
It gave the crowd even more reason to cheer on some of the best grassroots bands and artists from Warrington and the wider region.
Ian Cox, Centre Manager at Golden Square, said: "We were absolutely delighted to once again host this brilliant festival in the heart of Warrington.
"The atmosphere was electric and I was blown away by the musical talent we have on our doorstep.
"We're proud that Old Market Place has become a focal point for community celebrations like this."
Andrea Morley, Warrington BID Project Manager, added: "We know that the residents of Warrington and our neighbouring towns are huge fans of Warrington Music Festival, so it was a no brainer for us to bring this event back for 2023.
"It has kicked off a summer programme of events in our town centre, whilst showcasing the many talented artists we have in Warrington.
"This event has brought new and returning visitors to the town centre, all supporting our business community, especially our retail and hospitality venues."
Thanks to the festival's sun drenched success, planning is already underway for its return in 2024.
Christian Persoglio, Venue and Events Manager at Culture Warrington's Pyramid and Parr Hall, said: "Following a tough few years across the live music scene and the absence of the event, we made the decision to take the festival back to its roots, concentrating on emerging artists from the town. The festival has always been a huge focal point for artists locally so we were so pleased to make them centre stage again.
"This year's showcase was not only a fantastic celebration of grassroots talent but a timely reminder of what the experience and platform means to people. Plans are already in place to bring the festival back in 2024 so watch this space and thanks to everyone who supported the event."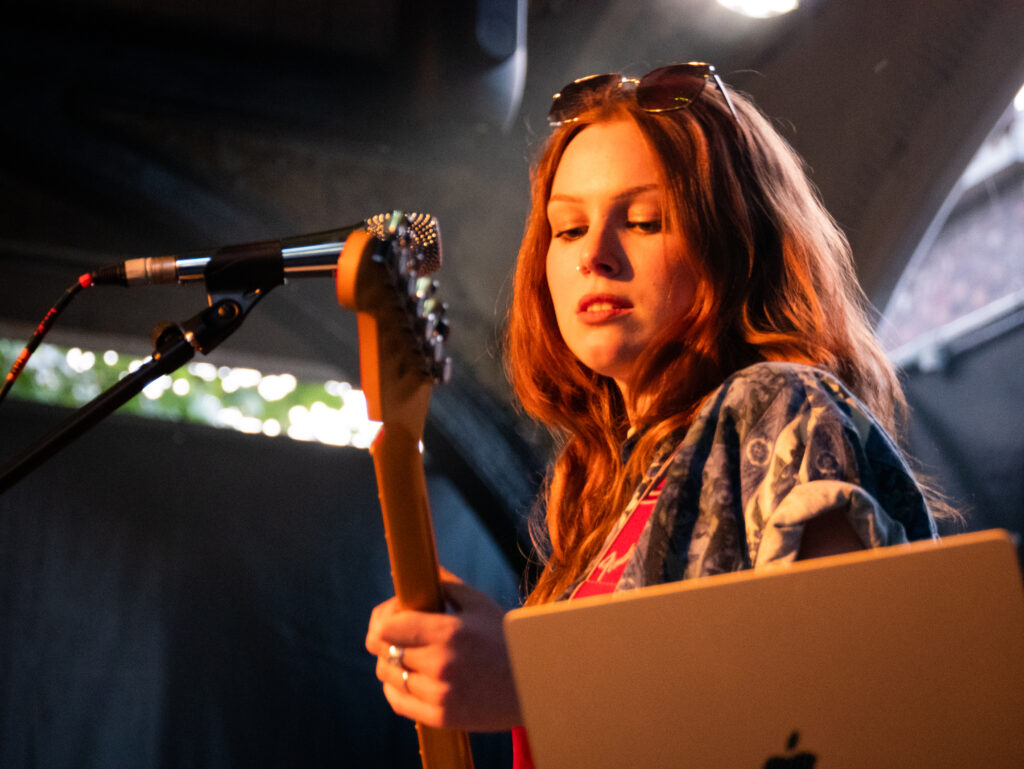 Photographs Courtesy of Natalie Persoglio