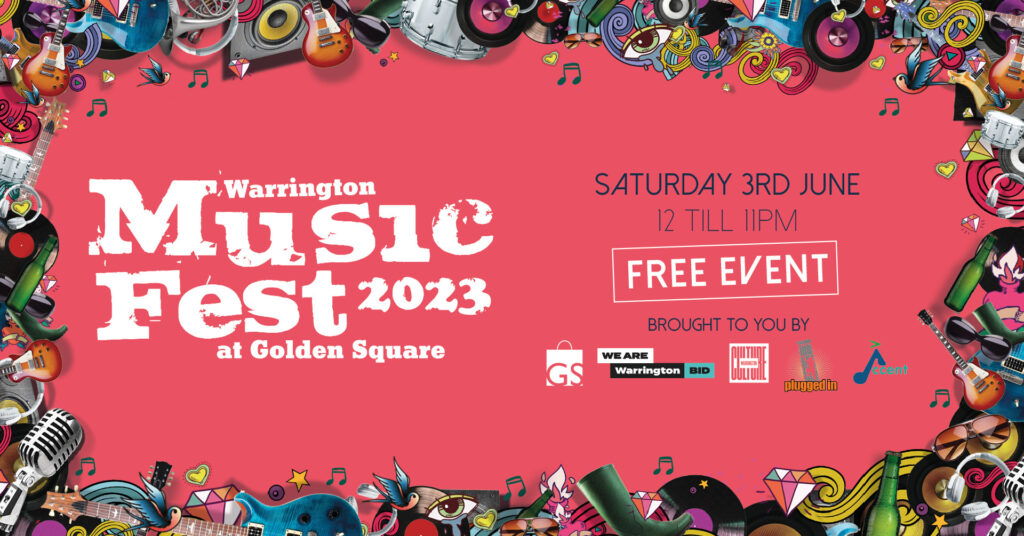 Warrington is absolutely smashing the music scene and today's blog looks at who you can see, right here on your doorstep.
With Neighbourhood Weekender literally around the corner, you can still get tickets through authorised retailers but hurry, they're limited availability. Choose from either weekend or day tickets, Neighbourhood Weekender starts this Saturday 27th May and continues on Sunday 28th May and includes headline acts of Paul Heaton, Ocean Colour Scene, Sugababes and The Kooks on the Saturday. For the Sunday, we go back to our youth and the very first V Fest in Victoria Park in 1996, were you there? We were and saw the likes of Pulp, making a welcome return for 2023, bring Warrington's very first festival to life; they will be joined by Ann-Marie, Elle Henderson, Kula Shaker and many more on the Sunday plus DJs and entertainment, you'll be mad if you miss it!
We love where we live, and there are not many towns that can boast a world class festival on their doorstep for May Bank Holiday Weekend.
Back for Good
For the first time since the pandemic, we were delighted to learn Warrington Music Festival is back, and it's completely FREE thanks to the lovely folk at Golden Square, Culture Warrington, PluggedIn, Accent and Warrington BID (Business Improvement District).
On Saturday 3rd June in the Old Market Place in Golden Square will come alive with music and performances, with the emphasis on supporting new and emerging talent from across the region. An opportunity to spend a day and an evening in our fantastic town centre and you can leave the car at home and get Warrington's Own Buses back home again. For more details on the Festival, click here, we hope it's back for good.
Pride in your Town
Warrington Pride is back for the week 23rd to 29th June 2023 with a whole host of vibrant LGBTQ+ events and headline acts; ranging from physical theatre and contemporary dance, to drop-in workshops for children and their families, to a show-stopping 'Glitter 2023' event at The Old Market Place on June 24th which is completely FREE thanks to sponsorship from Great Sankey-based United Utilities. For your free tickets to Glitter 2023, click here and for more information on the Pyramid and Parr Hall's events, click here.
Legh Street Lizard
If you like your music and you've not visited Lizard In on Legh Street yet, make a pact with yourself to go this Bank Holiday Weekend. They're independent second hand vinyl specialists and so passionate about what they do, they go the extra mile to find vintage vinyl to delight their customers with ever-changing stock ranging from Stone Roses to Bob Marley to Madonna, for us there's shades of the 1990s iconic Eastern Bloc records in Manchester, right here in Warrington. Check out their Facebook page here.
Pyramid Stage
With all this amazing seasonal music, don't forget there's our fantastic Pyramid and Parr Hall with incredible year-round choice of acts like 'The Bohemians – Queens's Greatest Hits', check out their website for their ever-expanding entertainment.Warrington, let's support our town, the music really does sound better with you.