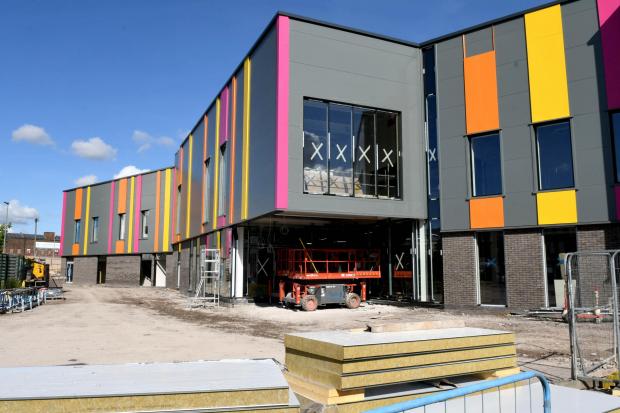 Who's seen the new colourful building opposite Warrington Central train station on Dallam Lane? If you haven't, then let us give you a little insight into what it is… Warrington Youth Zone is a purpose-built facility for the town's young people aged 7 – 19, and up to 25 for those with additional needs. It was built on the fantastic work and legacy of Warrington Youth Club.
Following extensive surveys involving over 7,700 young people across Warrington. WYZ announced its new corporate identity in March 2020.
The design was created to convey the principles that young people would associate with their new Youth Zone. The logo's colours represent the many origins, ethnicities, faiths, and gender identities of the children and young people who will be welcomed to the Youth Zone. The speech bubble on the 'Y' signifies the Youth Zone as a location to find someone to talk to, and as a place where all young people's voices will be heard.
Inside the Youth Zone, young people will have a choice of over 20 fun and engaging activities every day including sports, arts, music, media, dance, drama, cooking, employability and enterprise workshops, and much more.
They include young people as much as possible in the creation of Warrington Youth Zone; it is their Youth Zone. Their method relies on young people's active engagement and influence in areas such as brand identity, transportation, fundraising, and the interior design of the Youth Zone.
Join us to celebrate the Grand Opening of Warrington Youth Zone and the launch of our seven-day-a-week programme for young people! There'll be a family fun day on the 2nd July, 9am – 3pm. Free entry. Don't miss out!
If you're looking for any further information, then head over to their website or contact [email protected].