What's on in Warrington?
As summer holidays start, we're looking at the wonderful world of Warrington and what you can travel to in your own town centre, and we (almost) guarantee with such a wealth of choice, you won't hear the words 'I'm bored!' uttered for the whole summer.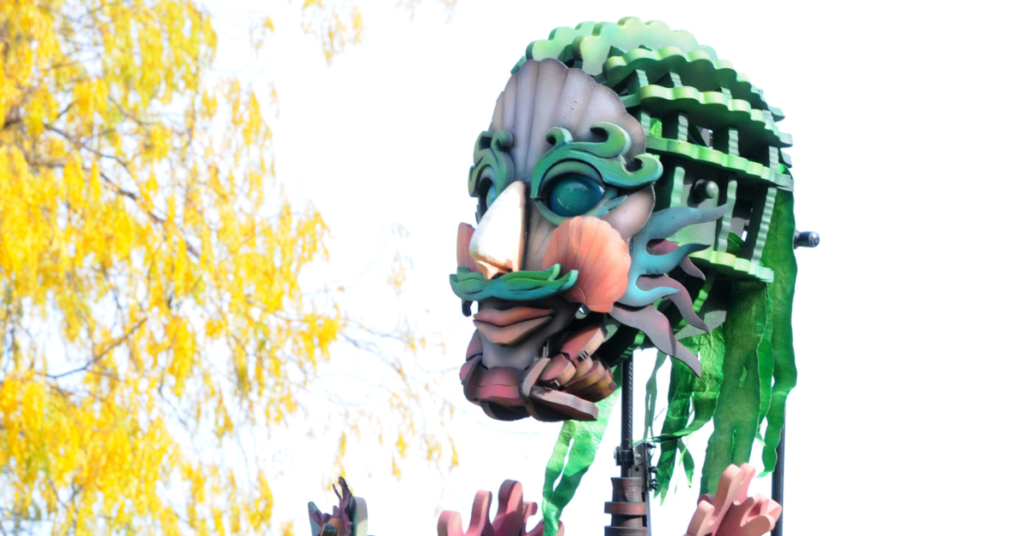 Go Wild
On Saturday 22nd July take a walk on the wild side to Warrington Market for a day full of animal magic. Walk with dinosaurs, including the giant Megalosaurus and pet some super cute baby dinos.Have you ever wondered how Brazilian Rainbow Boas slither or how Panther Chameleons climb? Maybe you'd like to know why Giant African Land Snails are slimy or why Leaf Insects blend into their environment? Our friends from Animal Teach, will give you the opportunity to learn more about these amazing creatures, whilst providing the opportunity to get up close and hold them. https://facebook.com/events/s/go-wild-summer-camp/230102866640202
Go Crazy
Lancashire Crazy Golf will be making a welcome return to Time Square on Wednesday 26th July with their pop-up crazy golf course. Family friendly fun in the day from 12-5pm, then in the evening, they'll transform to a Barbie theme from 5pm – 9pm. 
Why not bring your friends or colleagues for a fun-filled evening of going crazy for golf.
Go Dance
Make a weekend of it because on Saturday 29th July in Time Square, Street Games is in town providing an inclusive and accessible fun day of street games, live music and dance with British Sign Language (BSL) Performance and Interpretation. 
This includes 'Many Hands', a community focused dance for all the family to join in, with workshops to make a giant hand in Time Square from 12 – 2pm, ahead of the 'dance off' at 3pm.
Then on Sunday 30th, 'Out of the Deep Blue' and everyone's favourite eco-friendly puppet Eko returns to Time Square.
Show times:
10:45
13:15
15:45
For those who haven't seen the show, giant eco-friendly puppet Eko returns to Time Square and 'Out of the Deep Blue' is a large-scale outdoor performance featuring a sea giant puppet and a contemporary dancer, inspired by the themes of the climate emergency and the biodiversity crisis. Audio Description available.
Go DoDo
Tying in with the environmentally themed events in the town centre, this family friendly exhibition at Warrington Museum and Art Gallery is about endangered wildlife, from the smallest insects to the biggest beasts, the importance of biodiversity – and what we can do to help. As well as taxidermy from the museum's collection, there will be artwork from two artists – Sculptor Val Hunt, who 'reincarnates' rubbish to create animal sculptures with an environmental message, and Warrington's very own, Britain's Got Talent finalist – 'Mini David Attenborough', Aneeshwar Kunchala. The exhibition runs from 29th July until 5 November.
Go Kind
On Sunday 30th July, Palmyra Square is the place to be! Bold explorers are invited to encounter an 'aquabatic' diver, a shipwrecked pirate with a treasure tale to tell, a real life mermaid with a haunting siren's song and an intriguing secret alongside a true-to-life 50 ft inflatable sperm whale. 
Their aim is to leave families feeling empowered that everyone can make a difference. Shows will be held every half hour in Queens Gardens, in front of the Parr Hall, between 11am and 4pm (last performance 3.30pm).Also on 30th July, Culture Warrington are putting on 'Be Kind to Our Planet' family workshops inside the Parr Hall, featuring six local artists, chosen by Culture Warrington, The artists will host a programme of free, drop-in workshops themed around the environment, between 10.30am and 4pm. Suitable for the whole family but designed for ages 7+. Children must be accompanied by an adult.
Be Entertained
With all of this, on your doorstep, and free to attend, make sure you make the most of it and be entertained in Warrington town centre this summer.