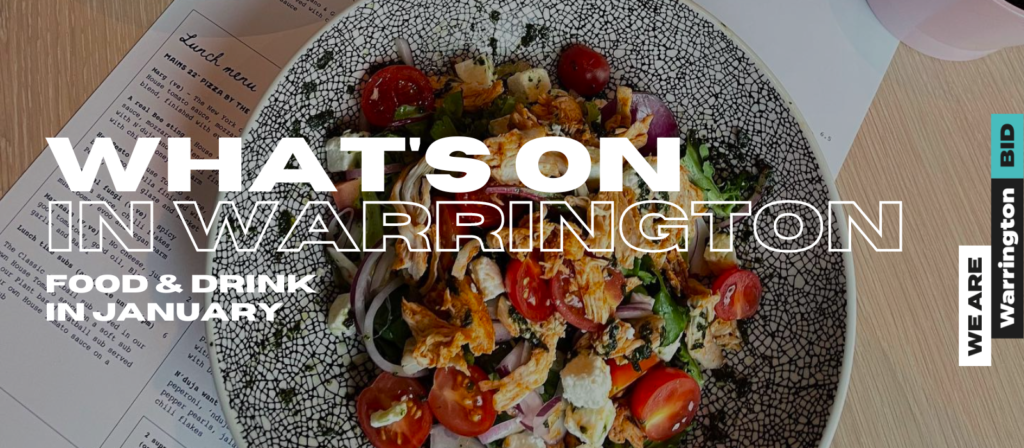 Beat the January blues with the fantastic array of food available, right on your doorstep! Here at We Are Warrington, we've made it our mission to bring you fabulous food offers to tempt your tummies.

First up is Mamars on Bridge Street who have two lunch offers; for just £3 you can have soup and a roll and for £5, you can have soup and a toastie. We don't know about you, but we can almost taste the delicious toasties now, and café toasties are always FAR better than we can make at home.

Across in Time Square, pick up perfect pizza in Parlour Restaurant who have a special January lunch offer 12-3pm of a main course with a glass of wine, prosecco, bottled beer of soft drink, all for £7.50.

Don't forget Caffè Caruso on Horsemarket Street, from breakfast to brunch to beautiful pasta and their evening À la carte, it's been a firm family favourite for many years.

A short stroll to the Cultural Quarter brings a wealth of choice, at prices that won't hurt your pockets. Choose from Mr Lau's super soups and delicious dim sum with 50% off the main menu in January (apart from 28th) or their fabulous Hoi Tin Lunch menu is a steal at £15 for four courses.

Neighbouring Emily's have on offers galore; from their year-round £1 espresso and biscotti to their coffee and cake for £5, there's fresh sandwiches 'hot or not' from £4 and offers on wine and prosecco – you'll be spoiled for choice!

Crossing Palmyra Square to San Lorenzo, you'll find the ever-popular lunch offer reduced to just £5 for January, or if dry January is a thing of the past and bottomless pizza and prosecco is your thing, their £29pp offer is fantastic (see website for T&Cs).

Also, in the Treasury Building we have the achingly cool interior of Vandal Bar & Kitchen who are offering 20% off your whole bill throughout the month. Whether breakfast, lunch, dinner, drinks or a combination of the lot, this feels like a late Christmas present!

Finally, across the square is Vandal's sister restaurant, Bold Street House. They offer a year-round lunch menu of £6.50 for soup, a sandwich and a hot drink guaranteed to warm you on a cold January day.

Is your tummy rumbling now? Ours is, and we'd love to hear from you with any suggestions and experiences of Warrington restaurants – both day and evening – we hope this gives you a 'flavour' for the fabulous food on offer in Warrington right now.